SMRF Requests Community Feedback
July 1, 2009
/
/
Comments Off

on SMRF Requests Community Feedback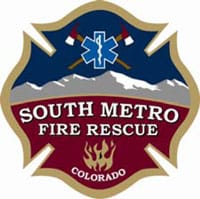 Submitted by
SOUTH METRO FIRE RESCUE AUTHORITY
9195 East Mineral Avenue,
Centennial, Colorado 80112
Phone: 720/989/2000 Fax: 729/989-2001
July 13, 2009
Dear Colleague:
The South Metro Fire Rescue Authority desires to achieve the highest level of professionalism and efficiency on behalf of those it serves. I'm writing to ask you for your help in this important process. As you are aware, the South Metro Fire Rescue and the Parker Fire Protection District have formed an Authority to gain efficiencies and to be more effective in the provision of service to the communities we serve. As we start down this road and create our plan for the future, the input from communities we serve is very important. Both agencies have been accredited by the Center for Public Safety Excellence (CPSE) and we wish to continue that standard of excellence.
As an internationally accredited fire service agency, we use a self-assessment method which has a "Strategic Planning" component. We do this to look at the future needs of our community and see how our emergency services can best meet those needs. This strategic plan will contain the fire authority's vision for the future, as well as specific goals and objectives. It is intended to improve our effectiveness by establishing performance objectives that we will use to measure progress.
An important part of the strategic planning process will be the use of structured feedback to gain the insight of our customers regarding:
their expectations when calling on South Metro Fire Rescue Authority or using our services;
any concerns that they have regarding their fire department, and;
identifying priorities for the department.
Your contribution in the community feedback session is very important, and I'm asking you and/or another representative(s) from your organization attend:
Date: July 16, 2009
Time: 12 p.m. – 2 p.m.
Location: SMFRA Administration Building,
9195 East Mineral Ave.
Centennial, Colorado 80112
Lunch will be provided. Please R.S.V.P. to Alberta Lopez at 720.989.2233. If you have any questions, contact Alberta or me.
In closing, thank you in advance for your participation, as we know it reflects your dedication and commitment to our community and our neighbors. It is our goal that, through this process, we can better serve our community.
Sincerely,
Daniel H. Qualman