Spring fever getting to you? Time to plan Colorado camping
February 1, 2015
/
/
Comments Off

on Spring fever getting to you? Time to plan Colorado camping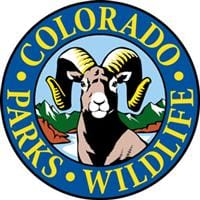 By Patte Smith; photo courtesy of the National Park Service
Outdoor enthusiasts abound in beautiful Colorado and excited families, thrill-seekers, extreme hikers, mountain bikers and fanatical fishermen dream of spring wildflowers blooming, warm sunny days and the smell of campfires. With more than 4,000 affordable campsites and 58 cabins and yurts located throughout the state, it is time to plan ahead for a Colorado camping adventure.
Whether wanting to kick back and relax or enjoy vigorous activities, there is no better place than a Colorado state park for a base camp. If campers need full-hookup RV campsites or prefer a luxury cabin, the state park reservations website can help find and book accommodations.
Campground amenities at many parks include restrooms, full-electrical hookups, and shower facilities. Many parks also offer campsites or cabins for large groups. Almost 300 campsites are Americans with Disabilities (ADA) accessible. Yurts and cabins offer comfortable, year-round alternatives to traditional camping.
Online reservations are available at any time at www.coloradostateparks.reserveamerica.com or campers can call the reservation office in the Denver/Metro area at 303-470-1144 or toll free outside the Denver area at 1-800-678-2267. For reservation questions, email dnr.crsparks@state.co.us. Rugged beauty and a variety of outdoor recreation opportunities at Colorado State Parks complete the perfect outdoor escape.
Did you know that Colorado State Parks and Wildlife have a complete event calendar on their website, www.cpw.state.co.us/aboutus/Pages/Calendar.aspx The calendar features educational programs, art classes for kids, recreational opportunities and celebrations, such as the 100th Anniversary of Rocky Mountain National Parks. Take advantage of these interesting and well-planned programs that are offered by the state parks.
For more information about Colorado State Parks visit www.cpw.state.co.us.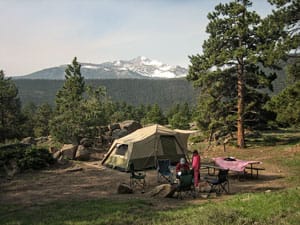 Beautiful Moraine Park Campground in Rocky Mountain National Park offers breathtaking views and in the fall it is one of the best places to see and hear elk bugling.