Storytellers bring fiction to life
September 1, 2016
/
/
Comments Off

on Storytellers bring fiction to life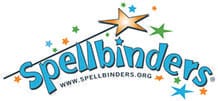 Information provided by Douglas County Libraries
Douglas County Libraries is seeking volunteers to bridge the generation gap by helping children learn through oral storytelling.
Spellbinders are seasoned volunteers ages 50 and older who stay young at heart by telling stories to children in Douglas County schools. A four-session Spellbinders training will be held at Douglas County Libraries in Castle Rock (Philip S. Miller branch, 100 S. Wilcox St.) from 1 p.m. to 4 p.m. on: Tuesday, September 20; Thursday, September 22; Tuesday, September 27; and Thursday, September 29. This training will discuss the importance of storytelling and give participants many opportunities to practice the craft.
No prior experience or special talent is required of these storytelling volunteers. "Stories are wonderful gifts to give children," said Laura Olson, childhood literacy specialist for Douglas County Libraries. "As humans, we are all hard-wired to share these skills."
Douglas County Libraries is a passionate advocate for literacy and lifelong learning. For more information or to register for Spellbinders training, contact Laura Olson at 303-791-7323 or visit DouglasCountyLibraries.org.