Strong leadership at the water helm
January 1, 2019
/
/
Comments Off

on Strong leadership at the water helm



Information and photos provided by CPNMD
The Castle Pines North Metro District (CPNMD) Board of Directors appointed Chuck Lowen to fill the available board vacancy created last October.
Lowen owns and manages a successful commercial property management and brokerage company that he formed in 2006. He has expertise in every facet of real estate property management, leasing, sales, brokerage, development and consulting, and has more than 48 years of experience in commercial and residential property and asset management, construction management, and real estate brokerage.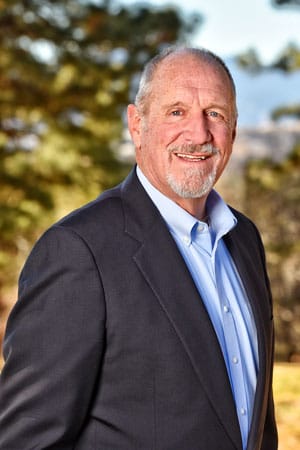 Chuck Lowen

Lowen is the property manager and real-estate agent for Village Square at Castle Pines, which is home to many Castle Pines small businesses and community partners, including Duke's Steakhouse, Pino's Italian Kitchen & Bar, The Bundt Shoppe, Podiatry Associates and Douglas County Libraries – Castle Pines.
"Chuck is a savvy, civic-minded resident, whose voice and relationships with our small business community, previous Metro District leaders have historically ignored or summarily dismissed," said Director Robert Merritt. "Moving forward, I think that our board, residents and businesses are extraordinarily fortunate to have the benefit of Chuck's wisdom and professional experiences."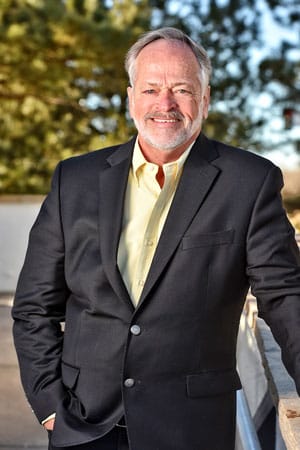 Jim Worley
Separately, the board named Jim Worley as its full-time, in-house district manager, and in so doing, removed the word 'interim' from his title.
"In the two months that he has been our interim district manager, Jim has constantly demonstrated superior management and interpersonal skills," said Director Denise Crew.
"The directors and I worked diligently these last couple of months to build relationships of mutual respect and trust," said Worley. "They, and the entire community, can rest assured that the heavy lifting required to deliver on the board's renewable water vision will continue with renewed vigor."