Student athletes Signing Day 2023
March 1, 2023
/
/
Comments Off

on Student athletes Signing Day 2023
Rock Canyon High School
Luc Belvill
Boys Lacrosse
Stevenson University, MD
Coach Shawn Zordani stated, "Luc is a tremendously hard worker who leads by example all the time. He usually isn't the loudest in the room, but when he talks, everyone listens. He has the potential to be the best midfielder in the state his senior season."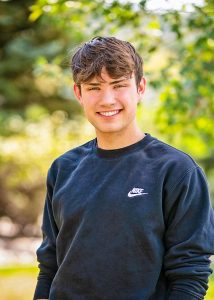 Ben Case
Track
Cornell College, IA
Coach Kenton Graham stated, "Ben has been in the Rock Canyon basketball program since he was in grade school. He played in our Gold Crown program and is currently an integral part of our varsity basketball team. Ben is completely selfless and very coachable. We are very proud and excited for Ben's opportunity to run track at Cornell College."
Murrie Dodge
Cross Country/Track
New Mexico State University, NM
Coach Dan Davies stated, "Murrie has been an integral part of Rock Canyon's cross country and track teams these past four years. She is a three-year, varsity letter winner who has helped our team qualify for the state championships on two occasions. Murrie has been an outstanding teammate whose unselfishness, commitment and incredible work ethic has been central to our success. She is an exceptional young lady who will be sorely missed."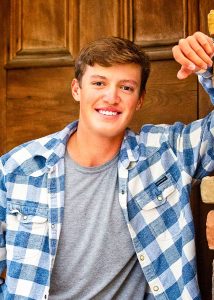 Chase Goode
Baseball
Miles Community College, MT
Coach Allan Dyer stated, "Chase is always willing to do whatever is asked and then some. He is a great teammate, a high character kid, loves baseball, and is fortunate to be able to continue to play at the collegiate level. It has been a pleasure to coach Chase; he will be a major contributor for us this year on the mound."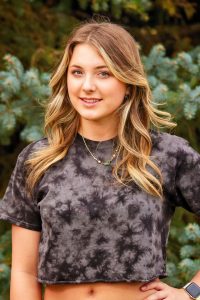 Alina Hajewski
Volleyball
Truman State University, MO
"Alina was one of our team captains and helped lead the team to many successes both on and off the court. She was an offensive threat in the front row but also had a killer serve that earned us many points. Not only is she a strong athlete, Alina is dedicated to her studies, maintaining a high GPA. Alina earned three varsity letters and one, second team all-conference award which is a huge honor in our league," stated Coach Angela Hanson.
Gavin Hershberger
Basketball
Upper Iowa University, IA
Coach Kenton Graham stated, "Gavin has been in the Rock Canyon basketball program since he was in seventh grade. Gavin has been a four-year, varsity letterman and has been extremely valuable to us the last four years. Gavin has improved every year for us, and currently he leads our varsity team in points, assists and steals. He plays with a lot of passion and heart."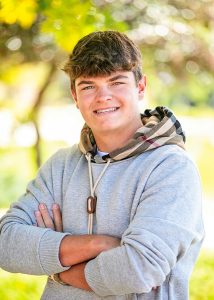 Carsen Krell
Baseball
Morningside University, IA
"Carsen is a hard-working player who has always committed to doing his best on the field. He has a strong desire to improve his game and has a tremendous passion for baseball. Carsen is very deserving of his opportunity to play in college, and we look forward to him working with our pitchers as our starting catcher this year," Coach Allan Dyer stated.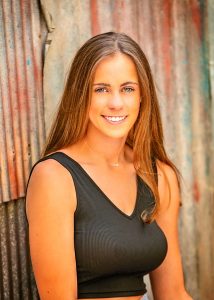 Samantha Luft
Girls Soccer
University of South Dakota, SD
Coach Mathew Henbest stated, "Sam has been an excellent defender for our team and was instrumental in getting us to the state championship in 2021. She is mature and will do a great job leading our underclassmen this season as a senior. I know she will play a critical role in our success in the upcoming season."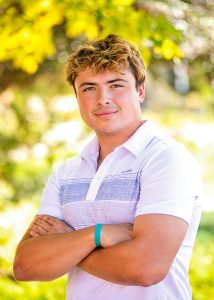 Ethan Meyer
Boys Lacrosse
Le Moyne College, NY
"Ethan Meyer was second team all-state in his junior season and is one of the best attackmen in the state. He's a leader of our offense and one that sets the tone for the entire team," stated Coach Shawn Zordani.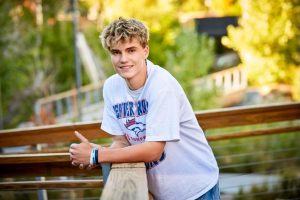 Daniel Morton
Boys Lacrosse
William Penn University, IA
Coach Shawn Zordani stated, "Daniel is the leader of our defense. He's looked up to by all, and he has taken the burden of leadership on very well. He covers the best offensive player on every opposing team."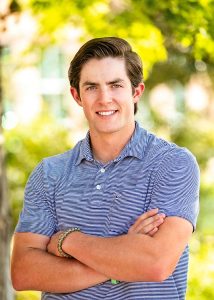 JT Shank
Baseball
University of the Pacific, CA
Coach Allan Dyer stated, "JT is one of the most motivated, hard-working kids I have coached. JT has been a force on the field, not only at RCHS but as one of the best first basemen in the state. JT will move on to play at U of the Pacific and will again anchor our infield this year at first base."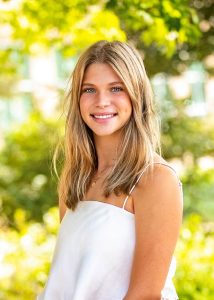 Ava Todd
Girls Soccer
Kent State University, OH
"Ava played a significant role last year helping Rock Canyon earn another Continental League title. Ava is one of our dominating defenders who is extremely strong in the air and whose experience and maturity will be essential this year as we hopefully compete for a state title," stated Coach Mathew Henbest.
Valor Christian High School
Brody Bliek
Football
University of Northern Colorado
Coach Bret McGatlin stated, "Brody was a three-year starter for Valor and became one of the most dominant, interior defensive linemen in the state. He was first team all-conference and selected to play in the Colorado All-State game. He started in three straight state championship games for the Valor football team. Brody is a great teammate and was voted by his teammates to be a team captain for the 2022 football season."
By Lisa Nicklanovich; courtesy photos