Taking aim on new careers together; family business thrives
November 1, 2016
/
/
Comments Off

on Taking aim on new careers together; family business thrives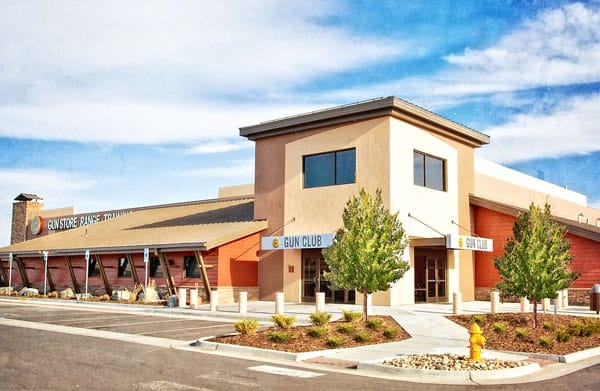 Centennial Gun Club, located at 11800 E Peakview Avenue in Centennial, is locally owned and operated by Castle Pines Village residents Richard and Mary Abramson.

By Amy Shanahan; photos courtesy of Mary Abramson
Richard and Mary Abramson are residents of Castle Pines Village who recognized a need and set out to fulfill it. In February 2012, the Abramsons opened Centennial Gun Club after realizing that south Denver was an underserved market in the shooting sports industry. The Abramsons operated the club in a temporary location until opening their new facility in January 2014.
Richard Abramson's background included a 25-year career in the software industry where he served as CEO of both private and public companies, while Mary worked as a speech pathologist in the public school system before staying home with the couple's three children. Richard is a lifelong hunter, and prior to opening the gun club, felt that there was an entire generation missing out on enjoying shooting sports. Mary, who had never even held a gun before starting the business, said she enjoys interacting with the incredibly diverse customer base that comes to the club.
The Abramsons opened the Centennial Gun Club while ascribing to the belief that consumers in south Denver were ready for a clean and modern indoor range, training facility and firearms pro shop. Mary remarked, "It was our goal to build the finest gun club in the country to serve that market. We believe we have accomplished that objective."
The club's catchphrase, EQUIP.PREPARE.PRACTICE came to Richard after working on the project and realizing all three segments came together in this business model through their offerings in retail, training and an indoor shooting range – all under one roof.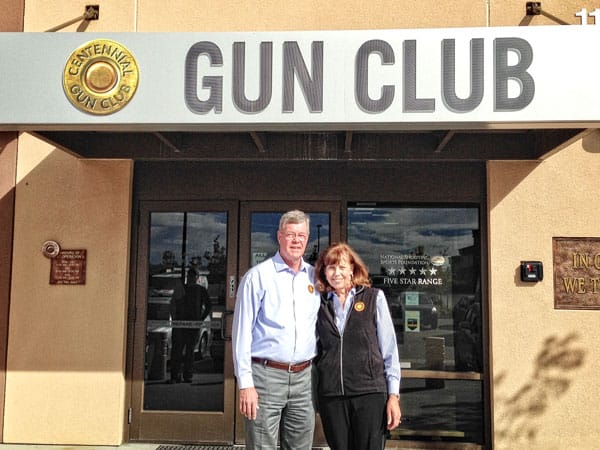 Husband and wife team Richard and Mary Abramson bring their individual talents together as owners of Centennial Gun Club.
The Abramsons are proud of their facility, where they sell a variety of firearms and accessories and offer numerous Prepared Citizen classes for beginners through advanced shooters. Additionally, they operate an Active Shooter Response Training Center where they train corporate, church and other security teams. The facility's "statesman's lounge" is a unique component of the club which features a private range with a country club-like environment suitable for corporate and family entertainment.
For the Abramsons, the greatest joy in owning the club is the people they are surrounded by. "Our employees focus on customer satisfaction and create an enjoyable environment and experience for all who enter our business. We have amazing employees, members and guests. We enjoy seeing our members and guests improve their skills through training and enjoy all aspects of shooting sports. The most common word we hear from our clients is that they feel empowered through their training and use of our shooting range. Our mission is to create empowering experiences!"
At the end of the day, the Abramsons enjoy coming home to Castle Pines where they built their home in 1999. Mary stated, "We enjoy the pines, the wildlife and the amenities the Village has to offer, and most of all a quiet neighborhood with great neighbors. We are blessed with three wonderful adult children and seven grandchildren who attend American Academy in Castle Pines. All of our immediate family live nearby, and we enjoy spending time with them while watching our grandchildren grow and experiencing their activities."

Donald Trump Jr, son of the Republican presidential nominee, stopped by Centennial Gun Club in October to talk about 2nd Amendment rights. Trump Jr. said he comes to Colorado every year to hunt.