Timber Trail likes to move it, move it!
November 1, 2016
/
/
Comments Off

on Timber Trail likes to move it, move it!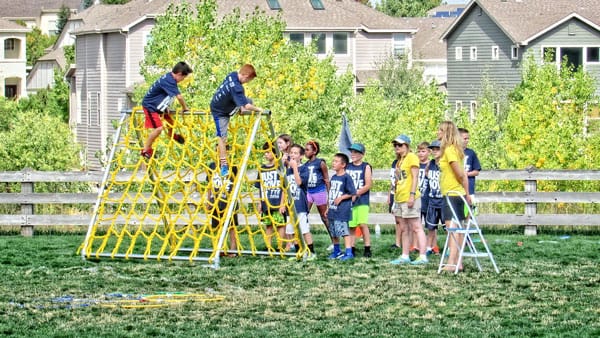 TTE's fifth grade blue team waiting to start the obstacle course while cheering on fellow classmates at the move-a-thon.

Article and photos submitted by Timber Trail Elementary
Each year, Timber Trail Elementary (TTE) has a fundraising event, and this year students and teachers participated in a move-a-thon on September 22. Students spent an hour outside rotating through a series of stations, including jump ropes, step ups, tire rolling, as well as the much anticipated obstacle course!
The move-a-thon was organized by the Timber Trail Elementary Alliance (TTEA) and more than $50,000 was raised. Proceeds will go toward providing items in the newly-created Maker Space, which is where students get the opportunity to apply their learning by creating, building and collaborating to solve problems and test theories they have discussed in the classroom. The TTEA also plans to provide learning materials for the students' project-based learning units, as well as contribute to other resources that make TTE a great place to learn.
The move-a-thon could not have been made possible without the sponsors whose names were on all the kids' t-shirts, as well as their logos advertised around the school. The move-a-thon committee was chaired by Kimberly McCarthy and Jennifer Kliewer and supported by a team of parent volunteers.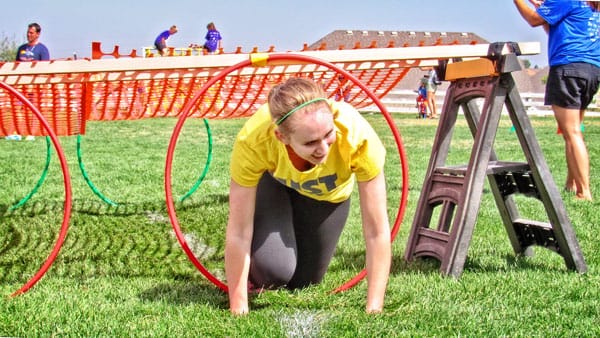 Fifth grade teacher Jennifer Carpenter has a fun time crawling through the tunnel.

TTE would like to thank the sponsors of the event, including Risk Capital Advisors, Brandon Linn Orthodontics, Play for Trey, Kuna Estates, NBH Food and Agribusiness Banking, ViaSat, Castle Pines North Metropolitan District, Foundry Church, Castle Pines Eye Care, Proctor Brant, Chameleon Gymnastics, GreenEarth Cleaning, Animal Care Center of Castle Pines, Newmark Grubb Knight Frank, MAK Construction, Colorado Athletic Club – Athletic Performance Systems and Pediatric Denticare.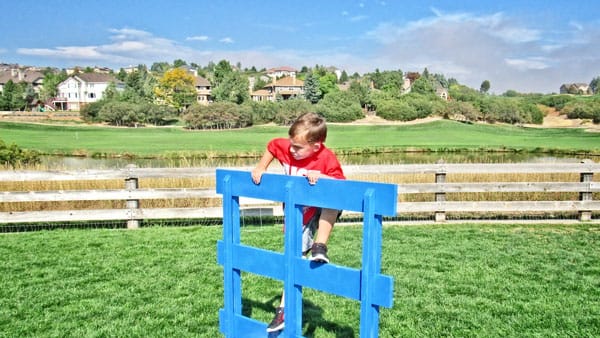 Kindergartner Christian Massey is determined to conquer the fence climb.