September 1, 2017
/
/
Comments Off

on Taste of Douglas County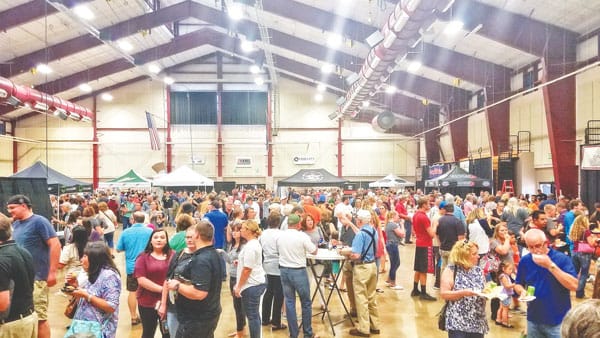 A standing-room-only crowd turned out for the 15th annual Taste of Douglas County on August 17. Participants sampled food from more than 40 restaurants and enjoyed live cooking demonstrations. No one left hungry!


By Kathy Fallert; photos provided by Ed Wilkes, GearsetMedia
The Douglas County Events Center at the Douglas County Fairgrounds was a buzz on Thursday, August 17 as the 15th Annual Taste of Douglas County opened its doors to hundreds of hungry attendees. More than 40 restaurants participated. From chicken sandwiches and pizza to chicken curry and gourmet braised beef, there was a wide variety to sample and enjoy.
Lines of people formed for the more popular dishes being served. Boy Scouts walked through the crowd serving pizza slices, a Lamborghini Murciélago and Harley-Davidson motorcycles were on display, and the cash bar was open and pouring to thirsty customers-a-plenty. Castle Rock Brewing Company offered a craft beer seminar and free tasting as well.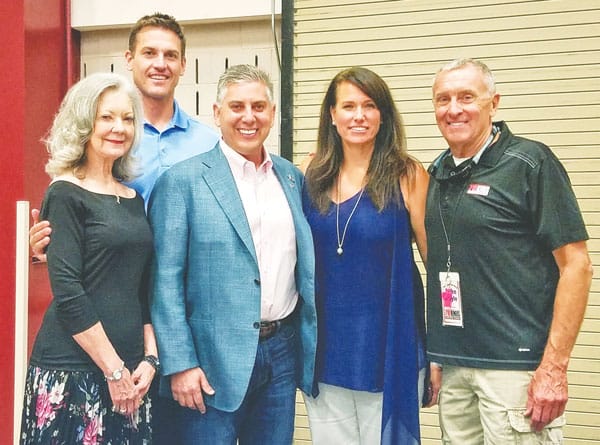 Guest judges, pictured left to right: Teresa Farney – food editor for the Colorado Springs Gazette, Jarrod Lassen – president of FirstBank Douglas County; Victor Mitchell – CPV resident and candidate for governor; and Terri Wiebold – publisher of The Castle Pines Connection. Emcee of the event pictured far right: Mike Boyle – host of The Mike Boyle Restaurant Show.

Mike Boyle of the Mike Boyle Restaurant Show was the emcee for the night. There was a cooking contest for area chefs with live demonstrations of the food being created on the spot at the fairgrounds. Winners were announced with Chef Adam Friesem from Manna taking first place for two years running with his chicken and waffle creation. Located inside the Castle Rock Adventist Hospital, Manna is definitely not your typical hospital food. They serve innovative and healthy dishes which vary from season to season.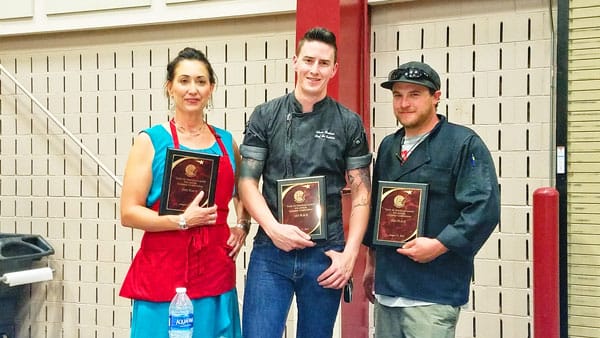 Cooking contest winners pictured left to right: Lisa Storey from Mama Lisa's Little Italy took second place; Adam Friesem from Manna Restaurant took first place (for the second consecutive year); and Steven Kanatzer from The Airplane Restaurant took third place.

Second place went to Castle Pines own Lisa Storey from Mama Lisa's Little Italy, who served a delicious Cabernet braised beef with fried garlic polenta and a radish cucumber salad (see dining guide insert). Storey commented, "It was such an honor to be in the amazing group of chefs! And don't forget Mama Lisa's is not just pizza and pasta. I can use my talents to create a fabulous menu for the next event that you need catered!"
Steven Kanatzer of The Airplane Restaurant in Colorado Springs took third place for his smoked pork with apple-inspired mashed potatoes. The Airplane Restaurant serves a number of menu options inside a Boeing KC-97 airplane which is one of the largest piston aircraft ever built by Boeing.
A great time (and a full belly) was had by all. If you missed the event this time around, be sure to check it out next year. You won't be disappointed!