Timber Trail annual kickball for a cause
October 1, 2016
/
/
Comments Off

on Timber Trail annual kickball for a cause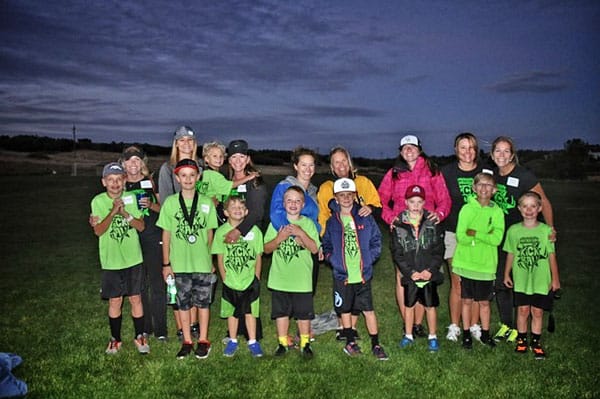 Team "Fresh Kicks of Ball Air" won this year's mother and son kickball tournament. Pictured left to right: Brenda and Ethan Nohavec, Donna and Logan Mash, Stacy, Nicholas and Blake Stall, Jess and Wyatt Petau, Gidget and Andrew Long, Alicia and Logan Carpenter, Shanda and Colten Bravec, and Whitney and Thomas Shank.

By Lynne Marsala Basche; photos courtesy of Timber Trail
There were plenty of outs, bunts, runs, and of course kicks at the 8th annual Timber Trail Elementary (TTE) mother and son kickball tournament on September 9. More than 265 enthusiastic participants converged on Coyote Ridge Park bringing with them a touch of good-natured competition.
The highly-anticipated tournament is a school-wide event. Participants must sign up to guarantee a spot, and there is always a wait list. This year, the tournament-style play included 16 teams of spirited moms and sons while friends, siblings and dads cheered them on to victory.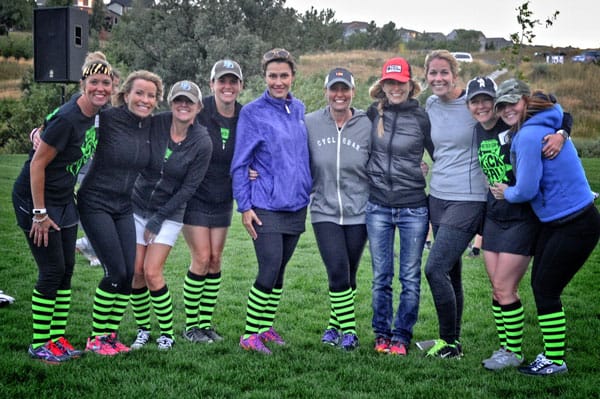 TTE thanks the event volunteer committee (left to right): Kristi Tomlinson, Erika Greene, Amy Goings, Jennifer Cox, Kym Hay, Lisa Linn, Julie Keck, Whitney Shank, Jill Cook and Page Warnke.

TTE considers the tournament a "fun" raiser in that it is an opportunity for the school community to get together, as well as raise money for items that directly help and impact students' learning. This year's event raised approximately $2,500 for the Timber Trail Elementary Alliance (TTEA), which is the organization that allocates the funds.
"Kickball is an annual event that both the boys and their moms look forward to each year," stated Page Warnke, mother and TTEA co-president. "It's a fun way to bond with our kiddos while raising a bit of money at the same time!"
TTE would like to thank the sponsors of the event, including Tim Pfannenstiel with RE/MAX Professionals, Brandon Linn Orthodontics, Castle Pines Athletics, Colorado Kids Pediatric Dentistry, Play for Trey, Chick-fil-A, Holben Hay Lake Balzer CPAs, Eileen's Colossal Cookies, Kelly Entertainment and Jennie Cartwright (Disney specialist.)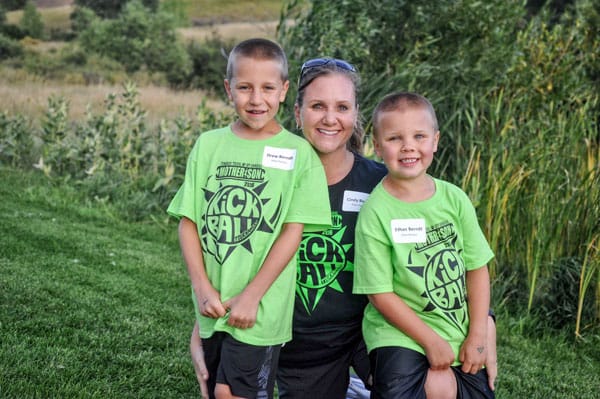 TTE's music teacher, Cindy Berndt with her sons Drew and Ethan, who participated in the chilly but fun tournament