Wag 'n Trail attracts eager canine hikers
October 1, 2016
/
/
Comments Off

on Wag 'n Trail attracts eager canine hikers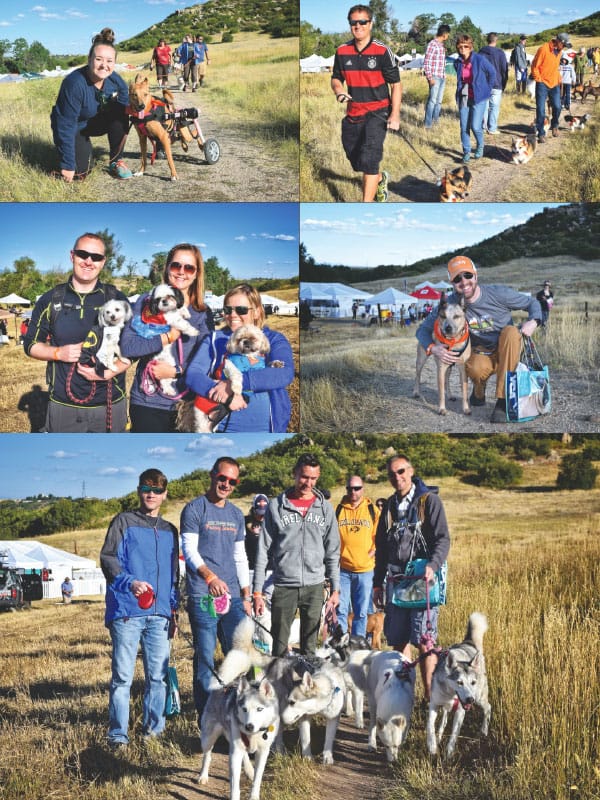 Rows left to right: Claire with her sweet Layla who happily managed the trails thanks to her innovative wheelchair.
A beautiful September day welcomed dogs and their owners as they hit the trail to raise money for the Buddy Center.
Proud owners with their super hero miniature dogs ready for Halloween – Batdog, Wonderdog and Superdog.
Ready for a morning hike, Winn poses with his owner Scott who is all decked out in canine apparel for the event.
Siberian husky fans gathered together to enjoy a dog-friendly hike at the 12th annual Wag 'n Trail.

Article and photos by Lynn Zahorik
Dogs of every shape and size (and ability level) gathered with their masters on Saturday, September 18 to hike the Glendale Farm Open Space trail for the Dumb Friends League's (DFL) Wag 'n Trail. More than 1,000 people and 500 canines participated in the fundraiser, a 1.6 mile scenic hike to raise funds for the DFL's Buddy Center. The fun fall hike brought in more than $150,000 for the Buddy Center which was built in 2002 to meet the needs of the growing Douglas County population.
For more information on the Wag 'n Trail or the DFL, visit ddfl.org.