Timber Trail fundraiser gets students back to school with "heart"
August 1, 2011
/
/
Comments Off

on Timber Trail fundraiser gets students back to school with "heart"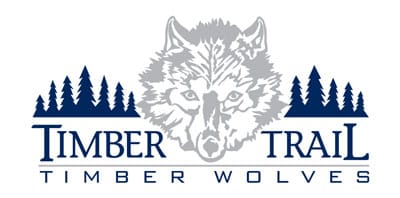 By Lisa Crockett
School is just getting started at Timber Trail Elementary (TTE), but the school's fall fundraiser – the "Move-a-Thon" — is in full swing, thanks to several dedicated volunteers who have worked through the summer. In addition to the usual flyers and banners, the school has a promotional video for the event posted on YouTube (http://youtube/494G7zpP1k0), featuring several TTE students as well as TTE Principal Michelle Radke and second grade teacher Kristin Ward Brown.
The fundraiser has several goals: raising money for needed supplies, promoting health and fitness and encouraging philanthropy. Sponsors will pledge money for each minute of physical activity performed during an hour-long session of fun, kid-friendly exercises performed at 10 activity stations in the school's field on the day of the event.
Once the school reaches its initial fundraising goal of $40,000, half of all proceeds (minimum donation will be $2,500) will be donated to Harrington Elementary – a Denver elementary school that provides a free or reduced-price lunch to 100 percent of its students. Sixty-five percent of Harrington students speak English as a second language.
"We want to have a healthy focus with this fundraiser," said TTEA co-president Jill Cook. "We want our kids to be well-rounded and to not only think about physical health, but also about ways to reach out to others in need."
Proceeds from the fundraiser will help augment the school's budget, which has been affected by cutbacks.
"We want to stay the top-notch school that we are," said Sara Phillips, TTEA co-president. "With this fundraiser, we can supplement what the school is able to provide on its own."
The school is accepting pledges now and students will begin collecting individual sponsorships in mid-August. Event sponsorships are available. If you own a business or work for a company that might be interested in being a sponsor please visit the TTEA website at www.timbertrailparents.org.