August 1, 2007
/
/
Comments Off

on Visit the Bookmobile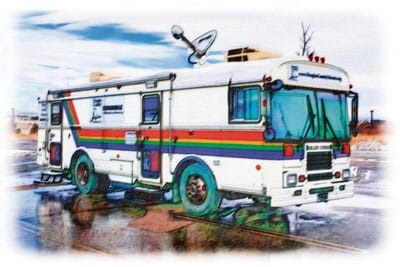 by Terri Wiebold
Until funding for a permanent library facility in Castle Pines North (CPN) is approved (see article front page), CPN residents continue to regularly visit the Douglas County Library District's Bookmobile.
The Bookmobile has a collection of more than 3,000 items, but has complete access to everything within the Douglas County Library system. Any item can be reserved on-line and delivered to the Bookmobile for pick-up.
Save gas and time and visit the Bookmobile in CPN at 7284 Lagae Road in the King Sooper's parking lot. The full-service library on wheels is open Sundays, noon to 5 p.m., and Mondays and Tuesdays, 3 p.m. to 8 p.m. For more information visit www.douglascountylibraries.org or call 303-886-6488.