Voters approve name change; drop "North"
December 1, 2010
/
/
Comments Off

on Voters approve name change; drop "North"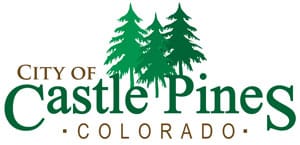 Information provided by the City of Castle Pines North
As of January 1, 2011, the City of Castle Pines North will be known simply as the City of Castle Pines.
Voters in November approved more than three- to- one the ballot question to drop "North" from the city's name, a move city officials believe will be helpful in branding Castle Pines as a premier community in the Denver metropolitan area and enhancing its image as a great place to live, visit, or base a business.
Until such time as the city were to go through an official change process with the United States Postal Service (USPS), residents are encouraged to continue to use "Castle Rock" on official mail correspondence, according the acting manager of consumer affairs for USPS' Colorado/Wyoming district, Alex Turner.
"'Castle Rock' is the proper city for uses in Castle Pines Village, the City of Castle Pines [North], and unincorporated areas of Douglas County that fall into the 80108 zip code," said Turner.