A beautiful place to live and give
January 1, 2019
/
/
Comments Off

on A beautiful place to live and give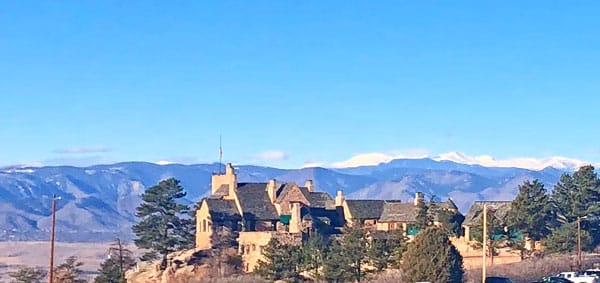 Information and photos provided by the Village Castle Pines Garden Club
The Village Castle Pines Garden Club held its annual Christmas brunch on December 7 at Cherokee Ranch & Castle (CRC). It was a crystal-clear morning and the views from the castle were spectacular! The gorgeous Colorado morning set the stage for coming together with friends for a great cause.
The tables were beautifully adorned with red roses in a gift box designed by resident Marilyn Cates and her committee. For the first time, individual rooms at CRC were professionally decorated in the spirit of Christmas. Serendipity Caterers prepared a festive holiday meal, which was enjoyed by all.
The Village Castle Pines Garden Club prides itself on supporting charities in Douglas County. Donations were collected for The Giving Tree. Wanda Ford, chairman of the outreach committee, gave a moving speech about Crisis Center, which the club supports. James Holmes, executive director of CRC and Marilyn Duckett, operations manager, both made short presentations as well. Garden Club President Janice Wright thanked the special events co-chairs, Michele Volkl and Darcey DeRose for organizing such a festive, holiday experience.
If you are interested in learning more about the Village Castle Pines Garden Club, contact Janice Wright at jteplyw@aol.com.