Aspen Delikatessen will offer fresh dining options
August 1, 2012
/
/
Comments Off

on Aspen Delikatessen will offer fresh dining options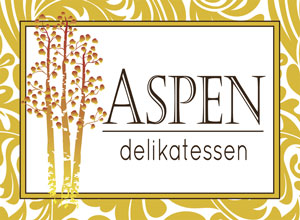 by Lisa Crockett
A new location on the Castle Pines dining scene will soon offer a tasty, quick alternative to fast food for families on the go. The concept of "food fast" will soon be on offer at The Aspen Delikatessen, opening at 363 Village Square Lane, suite 145, between Castle Pines Orthodontics and New York Nails. In addition to ready-to-eat options, Aspen Delikatessen will also offer prepared meals that can be cooked or warmed at home – in the oven, on the stove or in the microwave – in 30 minutes or less.
"We will be offering a seasonal menu of quality 'comfort' food. Organic and natural products are offered. Family recipes, vegetarian, as well as low-cal options are available," said Aspen Delikatessen owner Lisa Payne.
The new location offers dine-in or take-out options for breakfast, lunch and dinner as well as catering. Influenced by time spent living in and visiting Europe, Payne's menu options run the gamut from Rhineland pork to a breaded, sautéed chicken cutlet called Chicken Paniert with Hunters sauce. Sweet treats include favorites like cheesecake and gourmet brownies. Breakfast fare includes coffee, fresh fruit, quiche, croissants, muffins and breakfast burritos. Payne has a menu of literally hundreds of items, which will be rotated at the new location seasonally.
Payne has been in business since April 2009, operating from a commercial kitchen and offering gift baskets, meal drop-off and catering services. After building a solid clientele, she's excited to now include a retail storefront – including a 24-seat dining room – with her business. A busy mom herself, Payne will offer family-friendly dining, including a children's menu and other touches to keep kids happy so parents can relax and enjoy. One special feature will be a cookie served with frosting and sprinkles children can use to decorate their treats.
"Our market addresses the busy lifestyle of families who desire to eat healthier and at home with their families. With the demanding schedules we all have, Aspen Delikatessen offers another food fast option that is healthy," said Payne.
When Aspen Delikatessen opens, hours of operation will be from 6:30 a.m. until 7:00 p.m. weekdays and 7:30 a.m. until 2:30 p.m. on weekends.
For more information, on Aspen Delikatessen, visit www.aspendeli.com or text ASPENDELI to 72727 to receive notification of the official opening date and exclusive coupons straight to your mobile phone.