August 1, 2007
/
/
Comments Off

on BITP Member News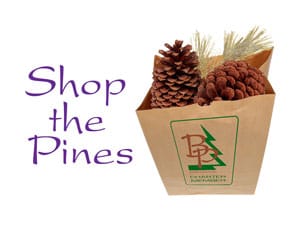 by Elean Gersack

Introducing Bubble Goddess Bath Company
Bubble Goddess Bath Company provides "Natural Bath Products for Your Inner Goddess." Natural and organic bath products created and manufactured right here in Castle Pines North are a great choice for the whole family and those with dry, sensitive skin. Visit Bubble Goddess Bath Company at Market in the Pines, during the Home Boutique every Friday, or join the growing team of sales consultants. For more information, call 1-877-242-2842 or visit www.bubblegoddessbathco.com.

Custom Closets West, Inc. is New to Castle Pines North
Custom Closets, Inc., of West Bloomfield, MI, is proud to announce its newest location in Castle Pines North. With more than ten years of experience, Robyn Hunt, owner of Custom Closets West, Inc., is looking forward to taking the organization of your closet, pantry or garage to a new level.
Custom Closets West, Inc. provides clients with fresh ideas to make organizational endeavors successful. Because each solution is unique, the owner supervises every installation. The installation team is made up of carefully selected, experienced professionals who take great pride in seeing each job come to life. At Custom Closets West, Inc., the goal is to help get the most from the space – no matter how great or small. Mention The Connection and receive 20 percent off all closet accessories. For more information, please call 303-660-0340.

Dr. Fox & Norwood: Highlands Ranch Location is Moving
Dr.'s Fox and Norwood are moving the Highlands Ranch Pediatric Dental Practice to a new location in the Highlands Ranch Town Center in January 2008. The new office, along with the Castle Pines North location, will expand their ability to serve the children of the Douglas County community.
The practice's primary focus continues to be providing comprehensive dental care for children in a comfortable, caring and fun environment. The aquarium, movies at each chair and video games in the reception room will result in a pleasant visit to the dentist. The doctors and staff at Fox & Norwood Pediatric Dentistry are happy to provide tours of the office and assist with school programs. For more information, or to schedule your child's dental appointment, please call 303-791-4400 or visit www.kidstoothdoc.com.

Little Italy Pizzeria: Competing with the Pizza Giants
Little Italy Pizzeria gets a chance to compete in a pizza competition with the pizza giants. This September, locally owned and operated Little Italy Pizzeria will be competing with chain store and large store operators in the North Atlantic Pizza Conference in Atlantic City. Little Italy was invited to the contest of "Best Traditional Pizza." Lisa Towne, owner of Little Italy, submitted the 'The Don' specialty pizza. The Don is a combination of her original pizza sauce, homemade sausage, red onions, black olives, mushrooms, banana peppers, premium pizza cheese, and her signature baby pepperoni. Little Italy is located in the Safeway Shopping Center at I-25 and Castle Pines Parkway and can be reached at 303-663-2111.

Linda Clure: Celebrating One Year with Re/Max Accord
Linda Clure, a realtor specializing in Castle Pines North home sales, is celebrating her one-year anniversary with Re/Max Accord located on Castle Pines Parkway. Linda has been a resident of Castle Pines North for 16 years and has more than ten years of real estate experience.

Pet Stuff Place: Enjoy the Outdoors with your Dog on September 15
The Pet Stuff Place is excited to be a sponsor and registration site for the Denver Dumb Friends League Wag 'n Trail, benefiting The Buddy Center. Bring your well-behaved dog and enjoy a morning hike – plus see what the sponsors and exhibitors have to offer those four-legged family members! For more information, visit www.ddfl.org or www.ThePetStuffPlace.com.

Sam's Club: Custom Car and Hot Rod Show on August 19
Sam's Club in Lone Tree, Colorado (located at C-470 and Quebec) invites you to the Custom Car and Hot Rod Show on Sunday, August 19, from 10 a.m. to 2 p.m. (rain date is Sunday, August 26). All donations will benefit the Children's Miracle Network/Children's Hospital. To register a custom car or hot rod, look for registration forms at Sam's Club. Registration forms postmarked by August 11 require a $10 donation and those registering after that date require a $15 donation.
On the day of the show, the public is welcome to shop inside Sam's Club without a membership (some restrictions apply). For more information about the Custom Car and Hot Rod Show, please contact Bob Brocki at 303-877-3433 between 1 p.m. and 7 p.m.