Castle Pines celebrates city's three-year anniversary, pancake style
April 1, 2011
/
/
Comments Off

on Castle Pines celebrates city's three-year anniversary, pancake style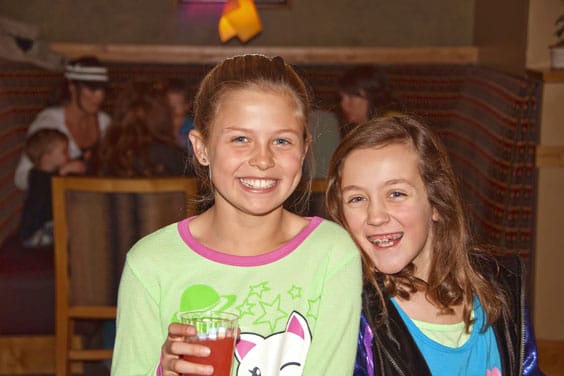 By Kathy Dunker with photos by Tim Gamble
No, not your ordinary toast to celebrate the anniversary of something great, but rather a breakfast to commemorate the many citizen volunteers who founded The City of Castle Pines [North] three years ago and who continue to contribute to its growth and success today.
The Ridge at Castle Pines was host to the resident pancake breakfast on Saturday, March 12 in honor of the City of Castle Pines three-year anniversary. The Ridge kept the pancakes and bacon coming along with a nice selection of fresh fruit, juices, and coffee for all to enjoy. Young and old alike feasted on food and fun as they visited with neighbors and enjoyed the complimentary dining experience while recounting the city's three year journey. Some even attended cozy in pajamas (Pictured above: Lily Thomason (left) and Molly Steavpack (right).
Special thanks to the event sponsors – The Ridge at Castle Pines, The City of Castle Pines, the Canyons Development, CH2M Hill, and newcomers to the city – the Denver South Metro Chamber of Commerce.