City road improvement project underway
September 1, 2011
/
/
Comments Off

on City road improvement project underway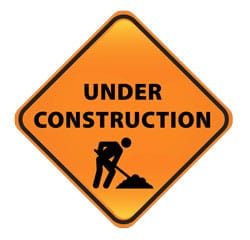 Information provided by the City of Castle Pines
The City of Castle Pines began Phase 1 of a $1.8 million dollar road reconstruction project in mid-August. All phases of the project are expected to be completed by the middle of November.
During September, Interstate Highway Construction will be removing and replacing sections of Castle Pines Parkway from Monarch Boulevard to Forest Park Drive.
Beginning September 1, motorists will be switched to the westbound side of Castle Pines Parkway so that work can be done on the eastbound lanes. This traffic arrangement will remain in place until September 17, at which time work will commence on northbound Monarch Boulevard.
Go to www.castlepinesgov.com for project updates, lane closure information, and other pertinent information related to this project.