Congratulations to these four 80108 student athletes who were recently selected to continue with their Sport at the college level
June 1, 2018
/
/
Comments Off

on Congratulations to these four 80108 student athletes who were recently selected to continue with their Sport at the college level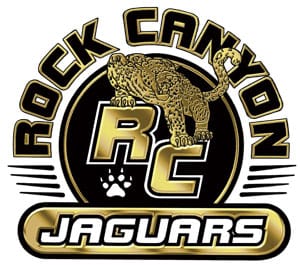 Chelsea Gause
Cheer, University of Colorado, Boulder
Coach Amanda Mundaca said, "Chelsea is a competitive gymnast who made the switch to cheerleading this season, and we could not have been happier to have her. Her fun personality and exquisite tumbling will be an amazing addition to the University of Colorado Boulder all-girl cheer team!"
Avery Kane
Cheer, Regis University, CO
"Avery Kane is an incredible top girl who will bring a great game-day presence to the Regis University cheer team. Avery had one of the highest scores of all athletes who tried out for the program. During her time at Rock Canyon, Avery won a state championship and three league championships," said Coach Amanda Mundaca.
Chiara Robinson
Girls swimming, Valparaiso University, IN
Coach Nicole Vanderpoel said, "Chiara is an extremely talented elite swimmer, a leader on our team, an accomplished student with a 4.02 GPA, a volunteer and a role model in our community. She has been a varsity letterman all four years, Continental A-League finalist in 50 free, 100 free and 100 breaststroke, as well as a member of our RCHS state team and a 5A state finalist in multiple relays. Chiara is humble and supportive of her teammates and she won the very first Jaguar Cares Service Award for her outstanding effort organizing Operation Bright Star. I know she will do great things at Valparaiso University in and out of the pool."
Kelsey Young
Cheer, University of Colorado, Boulder
Coach Amanda Mundaca said, "Kelsey is one of the varsity captains this season and also an All-American and All-Colorado cheerleader. Her amazing stunting and tumbling skills will be a tremendous asset to the University of Colorado Boulder all-girl cheer team. During her time at Rock Canyon, Kelsey won a state championship and three league championships." Fun fact: Kelsey's sister Kourtney also won a cheer state championship with Rock Canyon back in 2008.