Council to decide whether to keep pursuing rail relocation for N. Meadows project
January 1, 2010
/
/
Comments Off

on Council to decide whether to keep pursuing rail relocation for N. Meadows project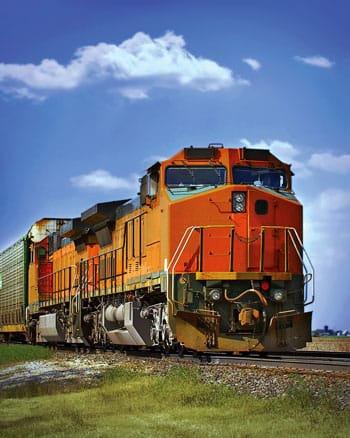 Submitted by Kristin Zagurski
Town Council will be asked to decide Tuesday in which direction the North Meadows Extension project should proceed.
The project would provide a second access between The Meadows and U.S. Highway 85 and Interstate 25, relieving congestion on Meadows Parkway and improving traffic flow on I-25.
Three alternatives for the road currently are under consideration. The least costly alternative would require the relocation of about 1 mile of Union Pacific railroad tracks in the project area to make construction of an at-grade intersection at Atrium Drive and U.S. 85 feasible.
Union Pacific has told the Town it will not allow the relocation. But Town Council in August decided efforts to persuade the railroad should continue.
Late last year, the Town hired a consultant who specializes in representing municipalities in negotiations with railroads. Help also was solicited from local and state representatives. Through that process, the Town learned that the railroad's main concerns regarding the relocation are its proposed curved design and its proximity to a portion of East Plum Creek that has been prone to flooding the tracks.
Through the consultant, Union Pacific representatives told the Town no changes could be made to the proposal that would persuade them to approve the relocation, because the risks of the relocation outweigh any possible benefits.
The consultant has recommended that the Town discontinue consideration of the alternative that would require the relocation. Therefore, staff is recommending that the alternative be removed from consideration and that the Environmental Assessment for the project be finalized with the remaining two alternatives.
The remaining alternatives are the Atrium option, which would feature an interchange at U.S. 85 instead of an at-grade intersection and would cost $68.7 million for full-build out, and the Castlegate option, which would have an interchange at Castlegate Drive and U.S. 85 and cost $65 million. Both alternatives would connect to I-25 at the same point, about 1 mile north of the Founders/Meadows Parkway interchange.
If Council decides to follow the consultant and staff's recommendations and discontinue consideration of the at-grade option, Council could recommend a preferred alternative between Atrium and Castlegate sometime in March.
A public hearing on these matters will be held at the Feb. 2 Town Council meeting, which begins at 6 p.m. in Council Chambers at Town Hall, 100 N. Wilcox St. Check CRgov.com after that date for an update regarding Council's decision.
Questions? Contact Assistant Public Works Director Maria D'Andrea, 720-733-2472 or contact by e-mail.