CPN Resident "Twists" into New Business
October 1, 2008
/
/
Comments Off

on CPN Resident "Twists" into New Business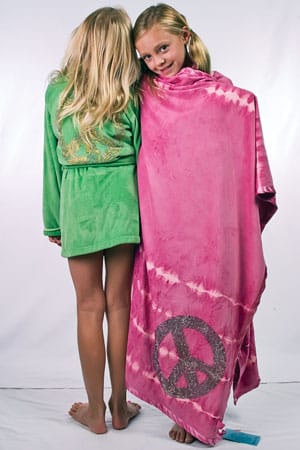 by Lisa Crockett
Looking good and being comfortable can often be a contradiction in terms.
"I like to have something I can wear either at the gym, or throughout the rest of the day and feel good about the way it looks," said Castle Pines North (CPN) resident Stacia Wilkins.
In her search for clothes that would fit her needs, Wilkins found that there were surprisingly few options and decided to launch her own activewear business. Twist Yoga Wear, which Wilkins runs from her CPN home, features tie-died fitness apparel and accessories. Each piece is designed and hand-dyed by Wilkins.
Wilkins, who describes herself as "devoted" to fitness, runs the business while also raising her children, volunteering in the community, and also working as a member of the CPN team working to bring a recreation center to CPN.
For more information about Twist Yoga, visit www.twistyogawear.com

(photo provided by Twist Yoga Wear)