Dazbog Coffee and Castle Pines Athletics to Host Summer Celebration
June 1, 2009
/
/
Comments Off

on Dazbog Coffee and Castle Pines Athletics to Host Summer Celebration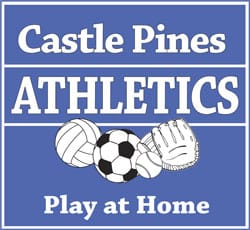 Castle Pines Athletics and Dazbog Coffee are celebrating summer in CPN on Sunday, June 21, from 9 a.m. to 5 p.m.
Join us at Dazbog for a fun day of jump castles, face painting, bungee relay, music, raffle prizes , coupons and more! Bring the children and celebrate summer in CPN!
Summer camps now offered in CPN
Castle Pines Athletics, a recreational youth sports program in Castle Pines North, is offering a variety of summer camps for children ages 4 to 12. Choose from a variety of exciting summer camps scheduled to be held at the local parks in CPN.
Registration is now underway for Camp Castle Pines, a week-long camp featuring a variety of sports, organized games and activities. For as little as $7.80 per hour, keep your little campers busy this summer at Camp Castle Pines.
Children ages 4 to 7 years old can learn a new sport every day at Castle Pines All Stars camp. Or, keep the skills sharp this summer and sign up for volleyball or soccer camp. Two cheerleading camps will also be offered in CPN this summer.
Coach Joe Bishop, physical education instructor for American Academy Charter School, will lead the summer camp program for Castle Pines Athletics, along with other adult educators and athletes with years of teaching experience.
To learn about each camp or for registration information, go to www.castlepinesathletics.com and click on "summer camps." Send questions to Contact by e-mail.
Save money, save time, and play at home with Castle Pines Athletics.