Delivering holiday cheer via the mail
December 1, 2018
/
/
Comments Off

on Delivering holiday cheer via the mail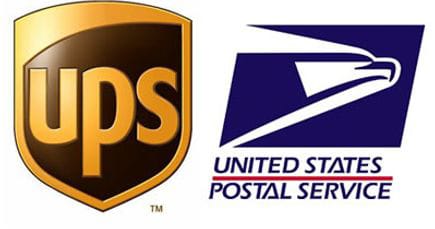 Information provided by the USPS and UPS
We've all heard it: "…anything fragile, liquid or perishable …?" Can you legally mail alcohol? Cigarettes? Fruits and vegetables? These questions and many others about the prohibited and restricted items for shipment with the U.S. Postal Service (USPS) are answered at www.usps.com/ship/shipping-restrictions.htm. All prohibited domestic items are also prohibited from being shipped internationally. However, some items that are prohibited from being shipped internationally can be shipped domestically, with some restrictions.
The USPS expects a record 2018 holiday season delivering mail with an estimated more than 750 million packages being transported between Thanksgiving and December 31. While shopping may be considered the fun part of the experience, remembering shipping is just as important as finding the perfect gift. Make the process easier by following a few simple tips:
Shipping early is the most important step to making sure packages arrive at their destination by Christmas. Not only is shipping early more cost effective, but it helps to prevent disappointment when that special gift is not tucked under the tree due to an unexpected weather-related event. Post office locations and other mail-service providers in and around the Castle Pines area include:
Castle Rock: 300 East Miller Court
City of Castle Pines: 361 Village Square Lane, Unit 125
Franktown: 7519 East State Highway 86
Highlands Ranch: 9609 South University Boulevard
Lone Tree: 9064 Forrstrom Drive, #B1
Louviers: 7895 Louviers Boulevard
Parker: 18695 Pony Express Drive, Parker and 6522 Keystone Boulevard, #A2
Sedalia: 4195 Douglas Avenue
Here are some helpful shipping tips:
Choose the right gift. Think about what is easy to mail and survive a (possibly) rough ride to its destination. A telescope may sound fun, but it can be tricky to ship.
Check any restrictions. "Anything fragile, liquid or perishable …" Batteries and liquid items, for example, are prohibited. Be sure to check out www.usps.com/ship/shipping-restrictions.htm to see domestic and international restrictions, which may have changed from last year.
Consider tracking and insurance. With the possibility that a package will get lost or damaged in transit, purchasing tracking or insurance if it does not come with the selected shipping method is money well spent. Be sure to keep all tracking and insurance information until after the package safely arrives.
This year, USPS has introduced a new service, Informed Delivery. Postal users can see a digital preview of incoming mail before it arrives, as well as manage scheduled packages. To learn more or to sign up, visit informeddelivery.usps.com.
The following mail-by dates are guidelines to make sure packages arrive by Christmas through the USPS. (For more information on APO/FPO/DPO and other international mail, visit www.usps.com):
December 4 or 11: First-class and priority military mail, depending on the ZIP code
December 9: Priority mail international
December 15: Domestic standard post
December 16: Priority express military mail
December 20: First-class mail
December 20: Priority mail
December 22: Priority mail express (check your local post office)
The Castle Pines UPS Store, located at 558 Castle Pines Parkway, is another shipping option. For an additional fee, they offer packaging services. For delivery by December 23, keep the following dates in mind:
December 18: Using UPS 3-day select
December 20: Using UPS 2-day air
December 23: Using UPS Next-day air
Please note there is no pickup or delivery service on December 24 or 25. Visit www.ups.com for additional information.