Dr. Dunbar does it again!
November 1, 2010
/
/
Comments Off

on Dr. Dunbar does it again!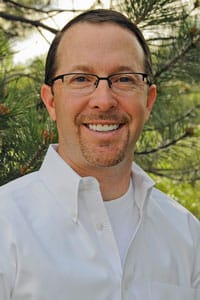 Dr. Andrew Dunbar Castle Pines Orthodontics


Article and photo submitted byCastle Pines Orthodontics
Congratulations to Castle Pines Orthodontics for exceeding expectations again and again!
Dr. Andrew Dunbar and his team at Castle Pines Orthodontics has been chosen and recognized by 5280 Magazine as the top orthodontist in the Castle Pines/ Castle Rock area for 2010. This is the third year in a row that Dr. Dunbar has been selected by a vote of his peers, and this year, he and his office are the only regional orthodontic professionals chosen for this honor. When it comes to quantifying success, nothing speaks louder than the praise and recognition from colleagues. That confidence in our ability and professionalism is wonderful and we want to say thank you to those dental professionals for our selection.
The best orthodontic treatment is more than just braces for Dr. Dunbar and his team, as they feel that a confident smile is one of the greatest gifts that an individual can possess. A beautiful smile can open so many doors, both socially and professionally.
Castle Pines Orthodontics is passionate about ensuring that every visit to their office is a positive experience and a step in the right direction for a beautiful smile. In their patient-centered office, they take the time to get to know each patient, while providing the highest quality orthodontic care in a fun and friendly environment. Although they provide treatment to many adult patients, they are best known for treating those adults' prized possession…their children.
Choosing orthodontic treatment to improve your smile and your bite is making an investment in the future. Contact Dr. Dunbar at Castle Pines Orthodontics to schedule your complimentary examination, and begin to enjoy your new-found confidence. A beautiful smile is not expensive, it's PRICELESS!

The Castle Pines Orthodontics Team