Fifty cents buys all day fun at Family Sports and Lone Tree Rec Center
August 1, 2009
/
/
Comments Off

on Fifty cents buys all day fun at Family Sports and Lone Tree Rec Center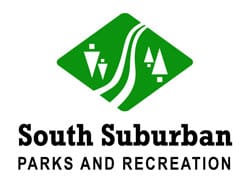 South Suburban Parks and Recreation continues its special 50¢ Friday activities commemorating 50 years of service to the community on August 14 at Family Sports Center, 6901 S. Peoria Street in Centennial. Visitors will enjoy 50¢ public skating and 50¢ skate rental at 10 a.m., 1 p.m. and 8 p.m.; plus 50¢ entertainment rides all day, 10:00 a.m. to 10:30 p.m.
On Friday, August 21, 2009, come to Lone Tree Recreation Center, 10249 Ridegate Circle for 50¢ Friday. Check out the weight and cardio equipment or visit a drop-in fitness class such as Power Hour, Boot Camp or Butt-N-Guts.
Families can cool off in the extensive leisure pool with towering slide and interactive water features. Bring along your pals for a friendly game of basketball in the full-size gymnasium.
Lone Tree Recreation Center will be open from 5 a.m. to 10 p.m. on Friday, August 21, so you will have plenty of time to get there and play.
Visit www.sspr.org and learn about the other exciting 50th anniversary celebration activities.