Food, fashion and friendship at CPV Garden Club lunch
July 1, 2017
/
/
Comments Off

on Food, fashion and friendship at CPV Garden Club lunch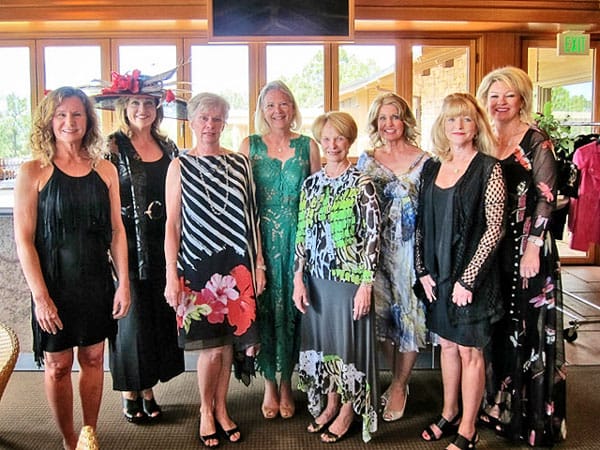 CPV Garden Club members Suzanne Awner, Wanda Ford, Pam Cooper, Susan McGuinn, Sharon Winders, Darcey DeRose and Judy Bat had a fantastic time showcasing beautiful fashions to their peers. Denise Snyder, owner of Mariel Boutique in Cherry Creek, enjoyed outfitting the ladies and describing the fashions as they took to the runway.

By Amy Shanahan; photos courtesy of Lisa Marquardt and Carol Kingsley
Food, fashion and friendship were the highlights of the Castle Pines Village (CPV) Garden Club's annual luncheon.
On May 17, the group gathered at the Castle Pines Golf Club, introduced their new board members and enjoyed watching some of their members showcase designs from Mariel Boutique.
This annual event is one of the highlights of the year for club members, and it sells out each year. Beverly Carr joined the club four years ago and thoroughly enjoys being a part of it. Carr said, "This event is the capstone for a year learning about gardening, floral arranging, landscaping and even botanical illustrations among women who have become friends with common bonds."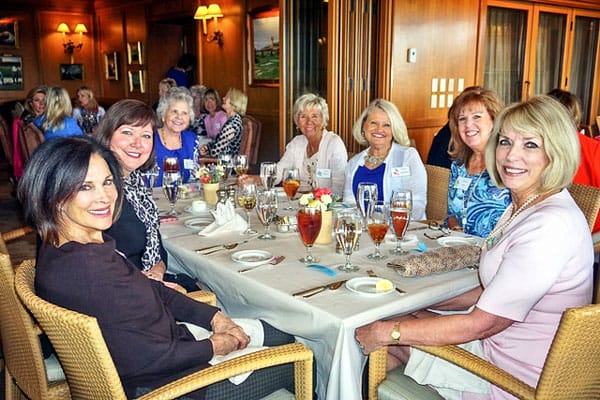 The ladies from the CPV Garden Club enjoyed a delicious lunch and great conversation with special friends.
Jomie Heftye, Denise Snyder and Carol Garber had fun at this unique event that is the highlight of the year for the CPV Garden Club.