Getting together for the fun of it, and it is fun!
August 1, 2017
/
/
Comments Off

on Getting together for the fun of it, and it is fun!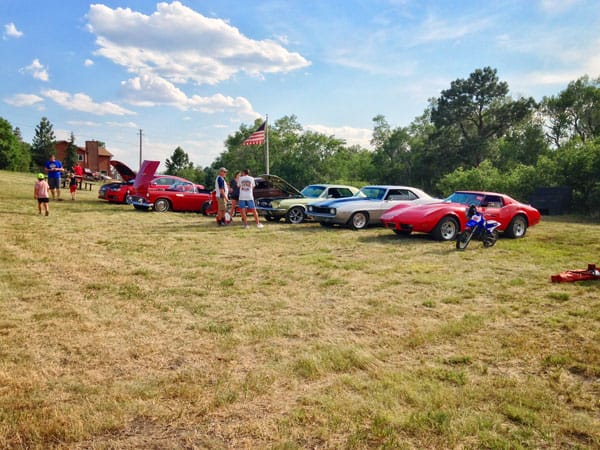 Article and photos by Patte Smith
Surrey Ridge sometimes feels like small-town USA, which is a good thing. Neighbors are friendly and enjoy the relaxed atmosphere at many of the events held at Surrey Ridge Park. On Sunday, July 9, car guys and gals showed off their classic and snazzy vehicles at the third Annual Surrey Ridge Car Show and BBQ. The show, while small in scale, was big on fun as residents of the neighborhood checked under hoods, didn't dare kick any tires, and ate yummy burgers while chatting and catching up with friends and neighbors.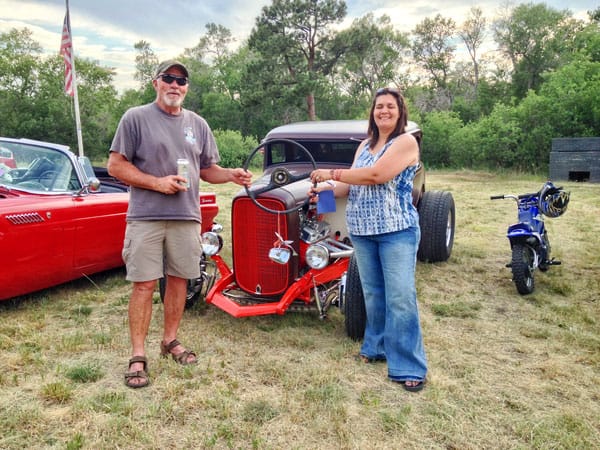 Greg Smith (left), owner of a '32 Ford deuce coupe, won the People's Choice honor and was awarded an old, beat up steering wheel from fellow neighbor Valerie Miller (right)who stated emphatically that the "trophy" had to be returned next year. Thanks to the great neighbors who have a sense of humor and make these special times happen.