Learning enriches living, no matter what age
July 1, 2016
/
/
Comments Off

on Learning enriches living, no matter what age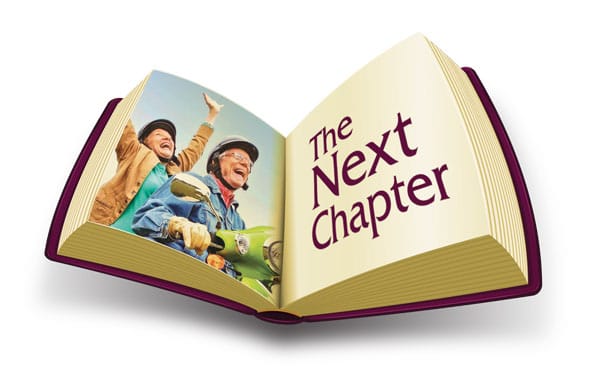 By Patte Smith
Fact is fact – learning at any age is beneficial for a healthy brain. In and around the Denver-Metro area, the 50+ community has numerous opportunities to engage in classes, lectures, presentations and field trips that are all a part of lifelong learning. Here are a few suggestions of where older adults can learn and socialize at the same time:
The Castle Rock Senior Activity Center (CRSAC) has recently partnered with Active Minds®, a Colorado-based company offering educational programs for seniors ranging from international affairs to history, and poetry to politics.
"We are thrilled to be partnering with the Castle Rock Senior Activity Center to provide lifelong learning programs to the south metro area," explained Zane Robertson, co-founder of Active Minds®. "We have not had a presence in the south area before, and we look forward to meeting new folks and developing new friends while sharing the love of learning together," explained Robertson.
On July 28 at 1 p.m., Active Minds® presents Yemen, an objective program trying to understand the country's current situation as another stage of sectarian warfare and the broader implications for this region. On August 25, Active Minds® offers a non-biased presentation of the refugee crisis in America. Anyone interested in these two presentations can call CRSAC to register for the free programs at 303-688-9498. For more information about the center, visit www.castlerockseniorcenter.org.
Osher Lifelong Learning Institute (OLLI) offers classes for 50 and older adults who desire to learn in the company of peers, challenge themselves, improve brain function and socialize in a relaxed atmosphere. There are no tests, no grades, no prerequisites, limited out-of-class assignments, and all class participation is voluntary. Classes include literature, philosophy, history, science, music, writing, global issues and more.
Three eight-week sessions are held from mid-September through mid-May. Take note that Monday, July 18 the OLLI South Class Catalog will be posted online with fall term registration beginning August 1.
OLLI South classes are held at Valley View Christian Church, 11004 Wildfield Lane, Littleton. Membership is $100 per term for unlimited classes depending on space availability. The membership fee is included with your tuition.
Visit www.universitycollege.du.edu/olli/ to view a short video explaining the significant value of engaging in OLLI classes, seminars and presentations and to register for classes.
Take advantage of Arapahoe Community College's 50+ EdVentures – Living Well and Learning More after 50 with like-minded adults who want to expand their knowledge and make new friends. Choose creative writing, social media basics, retirement planning, travel, or genealogy – there are numerous classes offered, as well as online classes. Visit https://www.arapahoe.edu/community-education/current-classes/50-focus for more information. Scroll down the page to see a useful list of websites for adults age 50 and older.

Stay tuned for more information on keeping vibrant and active in The Connection's August edition of The Next Chapter. If you are involved in any 50+ activities, fitness programs, learning opportunities or events that are geared for adults 50+, The Castle Pines Connection would like to hear from you – email Patte at psmith@castlepinesconnection.com.