Make some extra cash; spring clean for annual community garage sale
April 1, 2011
/
/
Comments Off

on Make some extra cash; spring clean for annual community garage sale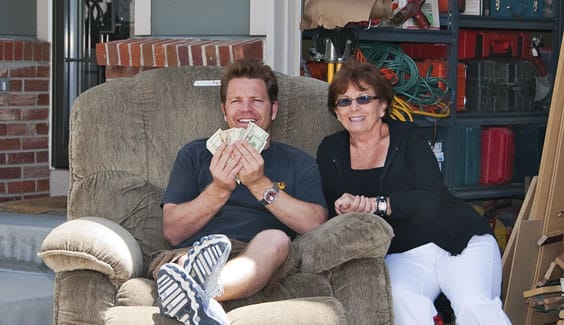 By Kathy Dunker with photos by Tim Gamble
Be sure to mark your calendar for the 21st Annual Castle Pines North Master Association community-wide garage sale. The sale will run Friday, May 13, from 10 a.m. to 4 p.m. and Saturday, May 14, from 9 a.m. to 4 p.m. There are expected to be hundreds of sellers with thousands of items this year; are you one?
According to Master Association board member and event coordinator Jim Steavpack, the Master Association has implemented a few changes this year. To provide a more uniform appearance, only pre-approved signs will be allowed in the neighborhood. Key Bank is providing these signs free of charge to residents. Just stop by Key Bank to pick up signs; limit two per household.
Castle Pines North Association covenants allow posting of garage sale signs along Castle Pines' roads during the designated community wide garage sale only. As a reminder, do not attach signs to fences, poles or utilities. Signs must be removed promptly following the event.
If you submit your garage sale location to the Master Association, they will place it on their website at www.cpnhoa.org which will help buyers find you. After the sale, remaining items can be dropped off on Friday, Saturday, or Sunday at the Castle Pines Goodwill Center located in the Safeway shopping center next to Las Fajitas Restaurant.
Steavpack stated, "We expect about 1,500 cars to come through our neighborhood on both days. The CPN Master Association is working with the Castle Pines Chamber of Commerce in getting the word out to our local businesses. This has always been a tremendous uplift to our local economy and we hope for an even bigger and better event this year."