October 1, 2017
/
/
Comments Off

on National Newspaper Week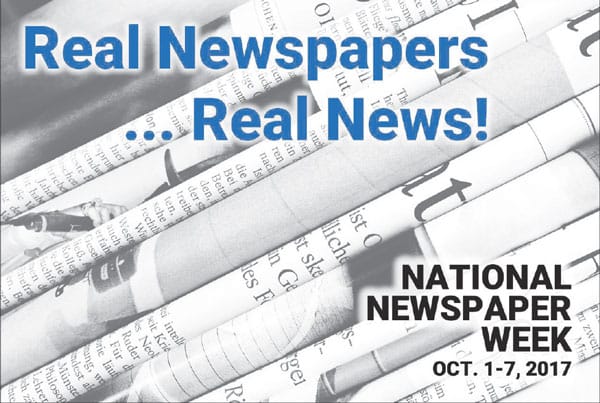 When you hold your local newspaper in your hands – whether in print or on a mobile device – you hold a powerful tool to inform and inspire.
For centuries in towns and cities across North America, local newspapers have served as the voice for the public good and as a powerful connection between citizens and the communities around them.
The first week of October is National Newspaper Week, a time to salute the dedicated professionals who work hard to bring you the news and information in your community.
In this digital age, the newspaper audience has never been greater, with millions reading in print, online or via mobile. No matter the medium, those millions of readers rely on their local newspaper, and we at The Connection are proud to be a part of that great tradition.
Please take a moment to share your feedback with us at editor@castlepinesconnection.com.