New director of Douglas County Libraries
June 1, 2014
/
/
Comments Off

on New director of Douglas County Libraries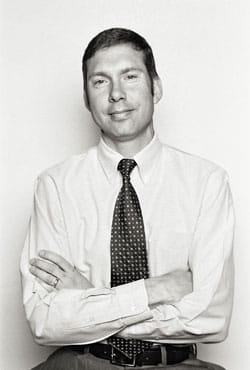 Robert "Bob" Pasicznyuk Director of Douglas County Libraries
The Douglas County Libraries Board of Trustees has selected Robert "Bob" Pasicznyuk as the next director of Douglas County Libraries. Pasicznyuk assumed his new role last month. Pasicznyuk comes to Douglas County from Cedar Rapids, Iowa where he was the director of the public library. Previous to that he spent nearly ten years in library districts, including Douglas County Libraries, acting in senior information technology roles.
Pasicznyuk comes to Douglas County Libraries at a time of growth and change, including a new free-standing library slated for construction in Castle Pines by late 2016.
"The library is a place to invest in young minds and young families. We're working hard at designing spaces where children learn and families find content and experiences fit for their journey," said Pasicznyuk. "The library is also a place for exploration and celebration. Toward that end, we are working on both outdoor and indoor civic spaces that are flexible so that the community can create and gather."
That passion and commitment to enhancing community is at the heart of what Pasicznyuk feels is important as the coming years of growth unfold, and he feels confident he has the right team under his leadership to bring innovation to Douglas County.
"Just having had the opportunity of working with a library in a time of heady growth, I know that our staff will grow personally and professionally," said Pasicznyuk. "Douglas County Libraries has great resources and amazing talent."
Pasicznyuk takes the helm after the retirement of Jamie LaRue, the longtime library director who retired in January after nearly 23 years of service.
"Over the years, Bob has been acknowledged numerous times by both his peers and community and is recognized as a leader in libraries," said Bob Morris, Douglas County Libraries board president. "He impressed us as a strategist and outstanding project leader. We are excited to have him join the team at Douglas County Libraries and lead the organization."
For more information about Douglas County Libraries, visit
www.douglascountylibraries.org.