New name for a local favorite wine store
May 1, 2014
/
/
Comments Off

on New name for a local favorite wine store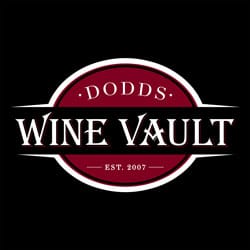 By Amy Shanahan
Village Wines has been a fixture in The Village at Castle Pines for the past seven years, and has gained a reputation as an excellent source for hard-to-find wines and personal, friendly service from the father and son owners, Brad and Braden Dodds. As of May 1, Village Wines is rebranding itself and will now be known as Dodds Wine Vault.
Braden Dodds explained the reason for the name change, "There are multiple liquor stores with the term 'village' in them and we want to be more recognizable and unique. We feel that Dodds Wine Vault is a more robust and distinctive name."
Dodds Wine Vault will continue to focus on carrying eclectic, unique and lesser-known wines across a large price range to appeal to their wide variety of customers. The shop carries wines for any occasion and budget, and the owners enjoy helping their customers pick out the perfect bottle. While ninety-eight percent of their sales come from wine, the shop will continue to also stock beer and a variety of liquors.
Braden Dodds is a winemaker and has numerous years of experience producing and selling wine. His expertise is invaluable to his customers who trust him and enjoy being educated about many of the distinctive and unique wines that the shop carries. The Dodds' both pride themselves on offering exceptional customer service – whether they bring wines to their customers' homes and stock their cellars or simply walk their customers to the car with their purchases. "I can honestly say that this job is a '10' for me," remarked Braden. "I have a huge passion for wine and the relationships I have with everyone here are incredible."
Brad Dodds left his career as an architect to run the shop with Braden. "I always wanted to work with my son, so this is a dream come true." Brad enjoys working with customers both old and new. "People can come in here and are immediately comfortable. We are not trying to push anything on them and our customers appreciate that."
Dodds Wine Vault may have a new name, but the focus on exceptional wines and outstanding customer service will stay the same. Stop by Dodds Wine Vault on May 3 for specials during the Cinco de Mayo festival in The Village at Castle Pines from 5 p.m. to 9 p.m..
Dodds Wine Vault is located at 872 W. Happy Canyon Road, suite 110. For more information, visit www.DoddsWineVault.com or call 303-663-9463.