New RTD fares to take effect January 2
January 1, 2019
/
/
Comments Off

on New RTD fares to take effect January 2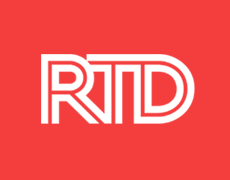 Information provided by RTD
Changes to the Regional Transportation District (RTD) fares and pass programs will begin on January 2, including the implementation of a youth fare that increases the discount offered to riders between 6 and 19 years old to 70 percent.
The new, age-based youth discount – no longer requiring enrollment in elementary, middle or high school – is one of several key changes that will take effect in the new year.
Another new product is the three-hour pass, enabling riders to travel for up to three hours in any direction within the fare category for which they have paid (e.g., local, regional), replacing the current one-way transfer or ticket.
New RTD fares take effect at 3 a.m. January 2, at the start of the service day. Over the New Year's holiday, RTD will offer its riders 32 hours of free service starting at 7 p.m. on December 31, 2018, through 2:59 a.m. January 2, 2019.
Additional new reduced-fare programs have been implemented for 2019 as well. All of the changes being made reflect feedback RTD received from thousands of people during the most recent fare review process, scheduled to take place every three years.
For additional information, call RTD customer care at 303-299-6000 or visit rtd-denver.com/fares-2019.shtml.