Pet bakery a treat for dogs
January 1, 2010
/
/
Comments Off

on Pet bakery a treat for dogs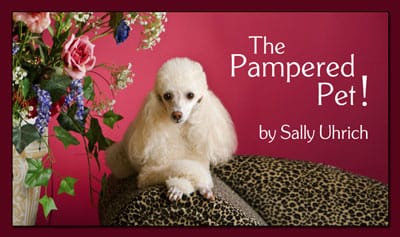 If you're looking for a great pet bakery fairly close in proximity to Castle Pines consider the For Paws Bakery and Pet Spa, located at 19565 E. Main Street in Parker. There is a vast array of treats, named after the owner's pets such as Maggie's gourmet cookies or Mia's munchies.
The canine confections use only the finest ingredients and contain no added salt, sugar or artificial dyes. All treats contain one or more of the following nutrients, contributing to the health of your dog:
Bone meal is an excellent calcium source, which aids in strong bones. The bakery uses only 100 percent pure, human grade derived from cattle raised in the U.S.
Brewer's yeast is high in the B complex vitamins and acts as a natural flea preventative.
Carob delivers the taste of chocolate, without the stimulant effects of caffeine and theobromine, which can be fatal to dogs. It is high in protein and contains vitamin B1 and vitamin A.
Carrots are shredded and cooked, resulting in even higher levels of the anti-oxidants beta-carotene and phenolic acid.
Flaxseed reduces the risk of heart disease and aids in development of a healthy skin and coat.
Garlic acts as a natural antibiotic, boosts the immune system and helps regulate digestion.
Parsley is a natural cancer inhibitor and helps relieve doggy breath.
Peanuts and peanut butter are a good source of biotin and help repair thin splitting nails. It also aids in the development of luxurious coats.
Sunflower seeds have an anti-inflammatory effect, resulting in the reductions of symptoms of asthma, osteoarthritis and rheumatoid arthritis.
The bakery also offers treats for dogs with food allergies, developed by a veterinarian. An added benefit is the spa which offers aromatherapy and hydro massage among it's amenities. Charitable contributions go to the Golden Retriever Rescue of the Rockies and aid in the effort to stop puppy mills.
For more information call 303-840-5999 or access e-mail.