Prescription and OTC drug disposal
April 1, 2014
/
/
Comments Off

on Prescription and OTC drug disposal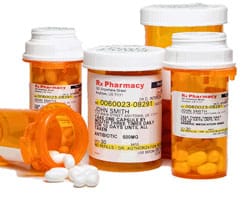 Article by Elean Gersack; photo courtesy of the Douglas County Sheriff's Office
The Douglas County Sheriff's Office (DCSO) has teamed up with the Drug Enforcement Agency (DEA) to help rid homes of unused or unwanted prescription and over-the-counter (OTC) drugs. The agencies will be on hand on Saturday, April 26, from 10 a.m. to 2 p.m. at the DCSO Highlands Ranch substation, located at 9250 Zotos Drive (west of Highlands Ranch Parkway and Broadway) to collect items.

All medications will be accepted except for the following: needles and sharps, mercury thermometers, oxygen containers, chemotherapy and radioactive substances, pressurized containers, and illicit drugs.
"For many people, particularly teenagers, the road to addiction starts with pills they find in their parents' or grandparents' medicine cabinets. That's why prescription drug take-back programs are so important," said Deputy Chad Teller of the DCSO. "I urge everyone to clean out their medicine cabinets and drop off unneeded medications at a take-back site in their community. In addition, it gives a safer alternative of disposing unused medications rather than flushing them down the toilet," he stated.
According to Deputy Teller, the DCSO has seen an overwhelming response to the take-back events. "That strong public reaction tells us there's a huge need for places to dispose of unwanted prescription drugs. The Douglas County Sheriff's Office answered that need by participating in this event twice a year," added Deputy Teller.
For more information about the event or additional drop off points, visit /www.dcsheriff.net/community/pharmaceutical-drop-off-points/.