RCHS Golf Team drives to a successful season
December 1, 2009
/
/
Comments Off

on RCHS Golf Team drives to a successful season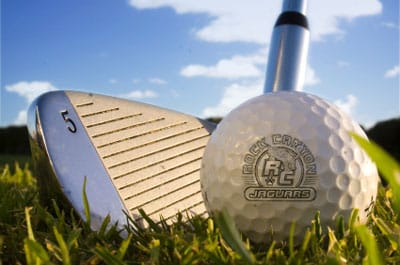 by Scott Lasher
Everyone who has ever swung a golf club has known the frustration – some go straight, most don't. Well, almost everyone has known the frustration. If you play on the Rock Canyon High School Boys Golf team, you might not have this season.
All four players on the varsity team qualified for the state tournament, which was held in October at the Highlands Ranch Golf Club. To qualify an entire varsity team for the state golf tournament is a rare occurrence due to the difficult requirements that must be fulfilled to qualify.
The qualifying players were junior Brendan Connolly, who placed thirteenth in the state, as well as seniors Cory Thelen and Matt Porter, who both tied for fifth in the state. Freshman Josh Gardella also qualified for the state tournament. The team overall finished second in the state to Valor High School.
As if that weren't enough of an accomplishment, the junior varsity squad won the Continental League title thanks in part to the sure strokes of freshman and Castle Pines Village resident Max Will and junior and Castle Pines North resident Michael Colander.
"All our players were very dedicated and determined this season," Colander said. We had many good players that helped all our teams be successful."
The golf team will return several players from both squads next season, so look for the Jags to be successful again when next season tees off.