Register for CodeRED for Douglas County emergencies
December 1, 2017
/
/
Comments Off

on Register for CodeRED for Douglas County emergencies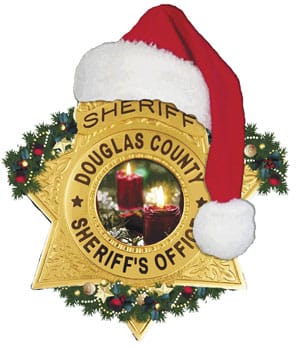 Information provided by the Douglas County Sheriff's Office
Life can change with just a moment's notice, so it is important for emergency response personnel to be able to connect with residents during an emergency. To ensure accurate crisis communication with residents, the Douglas County Sheriff's Office and all other Douglas County agencies utilize a mass notification system called CodeRED.
CodeRED is a high-speed telephone emergency notification system that allows public safety personnel to send messages directly to residents – whether they are home or away – during an emergency. It uses geo-tracking to target specific areas with prerecorded phone messages, emails or texts.
In November, the Douglas County Emergency Telephone Service Authority performed a test of the CodeRED emergency notification system to validate the telephone numbers in the database and to increase the efficiency of the system and the speed in which notifications will be delivered when the system is used during an actual emergency.
Residents and businesses are encouraged to visit DouglasCountyCodeRed.com to sign up to receive CodeRED notifications or update their contact information, including additional phone numbers and email addresses to ensure all of the data in the system is accurate and current. Citizens who have unlisted phone numbers, changed their phone number or address within the past year and/or those who use a cellular or a VoIP phone as their primary number, should add or update their contact information in the emergency database.
Questions about the CodeRED system can be emailed to public_notify@Douglas911.org.