Restroom Relocation at Daniel's Gate Park- Residents Complain About Obstructed Views
August 1, 2007
/
/
Comments Off

on Restroom Relocation at Daniel's Gate Park- Residents Complain About Obstructed Views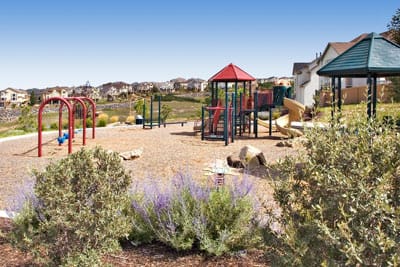 by Lorraine Masonheimer
Daniel's Gate residents recently asked the Metro District to relocate the "vault" restroom facility planned for Daniel's Gate Park to lessen the impact for homes in the area.
The original site placed the facility next to the parking lot. In June, the Metro District Board of Directors unanimously agreed to move the facility 100 yards from its original location—straight east between the playground and the soccer field.
"Moving the Daniel's Gate Park restrooms to the current location will lessen the impact on residents' views," said Charlie Fagan, Metro District Parks and Open Space Manager. "Three evergreen trees will be planted to further screen the facility from residents' sightlines."
Douglas County is expected to approve the restroom project at Daniel's Park within the next few months. Other vault restroom facilities are set to be installed at Coyote Ridge Park and at The Retreat Park.
To learn more visit www.cpnmd.org or contact the Metro District at 303-688-8550.