Rock Canyon basketball team gives back with heart
November 1, 2019
/
/
Comments Off

on Rock Canyon basketball team gives back with heart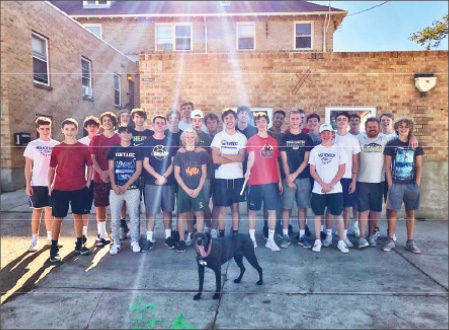 The Rock Canyon High School boys basketball team spent the day completing many "honey-do" tasks at Warren Village First Step transitional housing for single mothers


Article and photos by Carin R. Kirkegaard
The Rock Canyon High School boys basketball team partnered once again with Warren Village and its First Step program to give back through community service.
In addition to pulling weeds and laying mulch, the boys painted a bathroom, a ceiling, and a wall with chalkboard paint in the children's learning area. They also organized donated clothes, books, movies and toys, and moved several pieces of furniture.
The basketball team also conducted a funds drive to help fulfill some of the recurring needs at First Step. Since the housing program is a one-year transitional, communal living program for single mothers, there is a constant turnover of residents. Each new family that moves in receives a new set of towels and new sheets. The drive was able to raise enough money to purchase multiple sets of sheets and towels in addition to a toy for each of the children currently staying at First Step.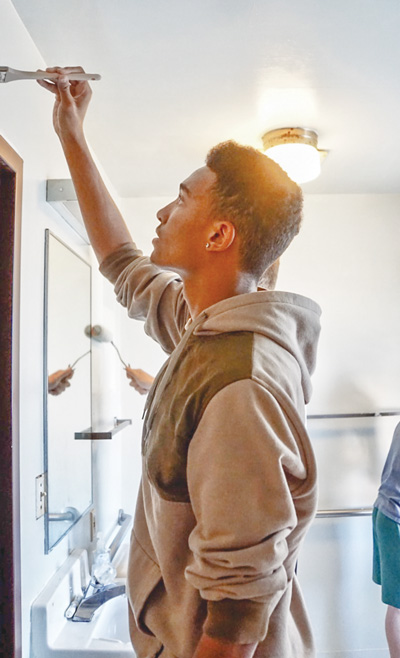 Sophomore Braxton Jones finishes some edge work in a bathroom the boys painted.

The day spent working at First Step was an opportunity for the boys to model the Jaguar Way: "Be the best you can be. Never get outworked. Live for something bigger than yourself, and be selfless," stated Head Coach Kent Grams.
To learn more about Warren Village, visit www.warrenvillage.org.