Rock Canyon High School raises $1,000
April 1, 2009
/
/
Comments Off

on Rock Canyon High School raises $1,000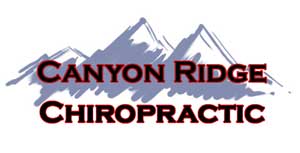 Submitted by Dr. Bryan Rudiak, Canyon Ridge Chiropractic
The Rock Canyon High School choirs joined forces with local doctor, Dr. Bryan Rudiak of Canyon Ridge Chiropractic, to raise $1,000 for the school program. The students were able to raise the money rather easily and in a rather short period of time.
Dr. Rudiak donated a certificate for a half-hour massage and wellness evaluation at no charge. The students then sold the certificates for $25 each. One hundred percent the proceeds generated went to the school. The program came from The National Academy of Physicians, a group of doctors dedicated to helping the community through donating their time and talents to help raise funds for deserving causes, of which Dr. Rudiak is a member.
"I am so excited at the success of the fund raiser we did with Rock Canyon High School. The community we live in is a great place to live and all of us at Canyon Ridge Chiropractic are glad to have had the opportunity to give back," said Dr. Rudiak.
"We are very happy with the success of the fund raiser. We could not have done this without the generosity of Dr. Rudiak and his staff," said Annette Marsden, music teacher at Rock Canyon High School. "Thank you to all the community members that donated to our cause."
The money raised will be used for travel expenses to a music competition in Grand Junction that they were not sure they would have been able to attend before the funds were raised.
For additional information, contact Bryan Rudiak at 303-660-3505 or contact by e-mail.