Santa's Sharing sponsorships – Help others in need this holiday season
December 1, 2009
/
/
Comments Off

on Santa's Sharing sponsorships – Help others in need this holiday season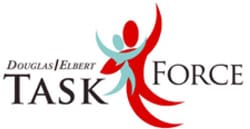 by Elean Gersack
Now more than ever, families are struggling financially. This holiday season will prove especially difficult for many within the community. To help ease the burden, The Douglas/Elbert Task Force is seeking individuals, families, and groups to support Santa's Sharing sponsorship program. There are several ways to donate, and every little bit helps.
Direct Sponsorship: Sponsors purchase and deliver gifts to a matched family. Sponsorships will be accepted through December 15.
Indirect Sponsorship: Sponsors purchase a large gift card or several smaller gift cards for a family so the family can purchase the specific items they need. Sponsorships will be accepted through December 15.
Toy Chest: Donate new toys for families who are unable to be sponsored for reasons such as entering the program late or not having a permanent address. Deliver toys by December 15.
Cash and Gift Cards: Gift cards are combined with the Toy Chest to provide a nice holiday for a family. Gift cards are especially helpful for seniors and teens. Cash donations are needed now more than ever to assist the many struggling just to pay rent or even to stay warm. Mail or deliver gift cards and cash donations by Friday, December 4.
While each sponsorship option provides immeasurable benefits to those in need, cash donations are needed more than ever this year. "With so many on the verge of homelessness/eviction, the greatest gift we can give this season is cash to help children and their parents keep a warm roof over their head," said Nani Lindig, Santa's Sharing Volunteer Coordinator.
To learn more or to receive a sponsorship application, please contact Nani Lindig at 720-939-1011 or contact by e-mail or Kathy D'Amore at 303-688-1114 or contact by e-mail. . Please reference "Santa" in the subject line of any emails. The Douglas/Elbert Task Force is located at 404-A Jerry Street in Castle Rock.