Spend a day in the country at White Fence Farm
May 1, 2013
/
/
Comments Off

on Spend a day in the country at White Fence Farm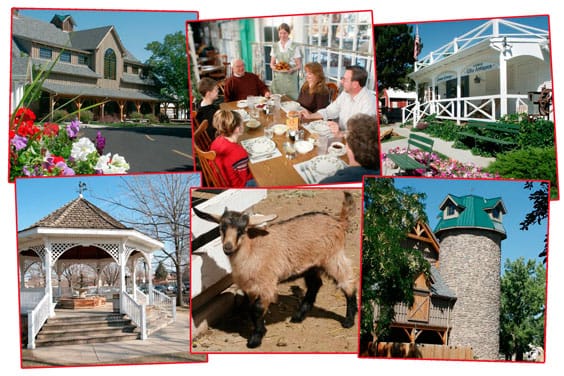 White Fence Farm is more than just a restaurant – it's a destination. Enjoy down-home cooking, shopping for gifts and antiques, and even a few furry friends to round out the experience.
By Lisa Crockett; photos courtesy of White Fence Farm
Once upon a time, eating out wasn't the hurried, necessary affair it sometimes is now. It was a special treat, something to be enjoyed in a leisurely fashion surrounded by family and friends. For that matter, eating at home used to be a more communal experience – a daily occurrence that allowed families to re-connect. A restaurant in Lakewood has captured the essence of both of those experiences, serving down-home food in a setting that just might remind you of eating in grandma's dining room.
White Fence Farm, located on a sprawling stretch of land on Jewell Avenue, is celebrating its fortieth anniversary this year. In that time, it has preserved a feeling of tradition and an ambiance of calm. It is a place to spend the afternoon or evening, breathing deeply and slowing down.
White Fence Farm is big, inside and out, so it's likely you'll spend a little time waiting to be seated. Check in at the front desk to be assigned a number and then work up an appetite by strolling the grounds. Outside you'll find quaint, antique farm equipment, a babbling brook populated by amiable ducks, a small playground, and an enclosure that is home to goats, sheep, and a cow that will gamely allow children to stroke their heads and feed them.
Once your number is called, you'll be whisked away from the hustle and bustle of the common areas to the calm and quiet of one of the many dining rooms. Meals are served family style and feature the kinds of foods you may have found at a country picnic fifty years ago – corn fritters fried crisp and hot, creamy cottage cheese, pleasantly sweet and sour-pickled beets, savory bean salad and coleslaw.
For the main course, traditional American favorites like fried chicken, steak, shrimp, pork chops, fish, and turkey breast are served with potatoes (baked, French fried or mashed.) Desserts include country-style favorites like pie, cobbler, and ice cream.
"This really is comfort food," said White Fence Farm's Operations Manager Brynna Wilson. "We're celebrating our fortieth anniversary this year with some special events and live music this July, and we think they will be a lot of fun."
The food is tasty, the portions are generous, and the service is efficient and attentive. It's a festive kind of place, and it's likely you'll hear the "Happy Birthday" song at least once during your visit.
After dinner, you can visit the Americana Barn or the Giggle Blossom Cottage to do a little shopping for gifts or home décor. And on the "Front Porch" you can enjoy live music and buy some handmade fudge. Perfect for savoring the next day, to make the fun last just a little longer.
White Fence Farm is located at 6263 West Jewell Avenue in Lakewood and is open for dinner every day but Monday from 4:30 p.m. to 8:30 p.m., Sunday hours are noon to 8 p.m. For more information, visit wff-co.net.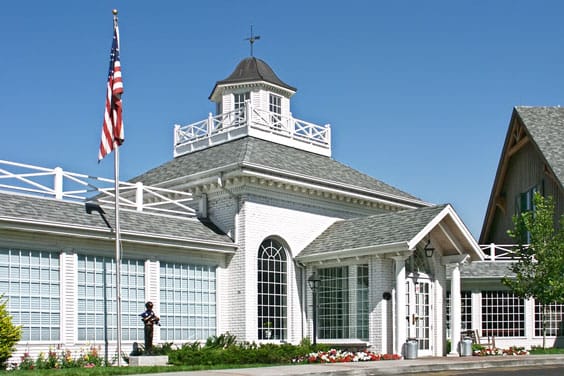 The charm of a bygone era makes White Fence Farm the place to be if you want to enjoy the slower pace of an afternoon in the country.