The Bibliophiliac's Corner – "The Gray Fedora"
December 1, 2018
/
/
Comments Off

on The Bibliophiliac's Corner – "The Gray Fedora"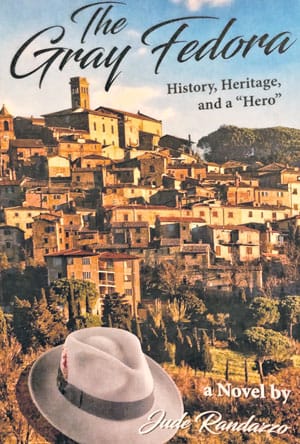 By Amanda Merriman
Connection writer Amanda Merriman admits she is hopelessly addicted to books. It has been this way nearly all her life. Every month she shares what she has been reading with the hope that others will share in the obsession too.
The 1860s were a time of great turmoil. When I reflect on this time in history, my mind typically goes to events that occurred in America. Local author Jude Randazzo's latest book, "The Gray Fedora," opened my eyes to the Sicilian Revolution.
Randazzo's book is a work of historical fiction that came about after DNA testing revealed he had an Irish ancestor. Previously, Randazzo thought all of his family was Sicilian. It turns out that Randazzo's great-great-grandfather Connor Doherty was an Irishman who came to Sicily in 1860. He ended up joining General Garibaldi's ranks to fight in the Risorgimento (revolution). In the prologue of his book, Randazzo reveals to readers that his grandfather passed down this ancestor's gray fedora. Learning about his great- great-grandfather and receiving his signature hat spawned the idea for his latest work.
Randazzo breathes life to this era in time with a colorful cast of characters. I enjoyed learning about this part of Sicily's history and how it fits with what was happening in the rest of the world at the time. In the spirit of bibliophilic honesty, I must confess that I do not typically read prologues. I lack the patience and time. So it was fortuitous that I began with reading the prologue in this instance. Afterward, I was hooked. Genealogy is fascinating to me. Randazzo's familial connection to Doherty added an interesting component to his novel.
The Gray Fedora has a nice mix of suspense, romance, and action; making it appealing to a wide base of readers. It is the first book in a series of three novels. Interestingly, Randazzo plans to tie the third one back into his Tess Kincaid series. Recently, Randazzo held a successful book launch for The Gray Fedora (pictured below) at Rose's Bella Cucina in Castle Rock. Readers can follow Randazzo on Facebook or visit his website at juderandazzobooks.com to learn more about his works.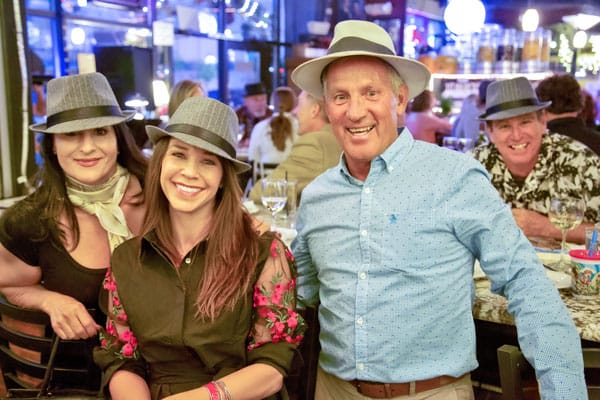 Fellow bibliophiles and book club members, feel free to join in the dialogue. Blog your thoughts and feedback at www.castlepinesconnection.com and enter the keyword "bibliophiliac" in the search bar. Have you read a great book recently? Email your find to me at amerriman@castlepinesconnection.com.