The Leading Edge Physical Therapy clinic turns one
February 1, 2011
/
/
Comments Off

on The Leading Edge Physical Therapy clinic turns one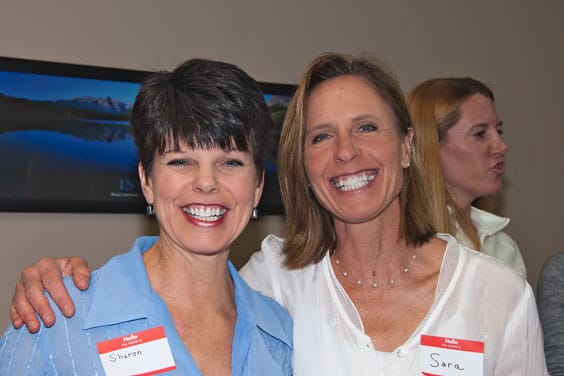 The Leading Edge

Sharon Wheeler (left) and Sara Tibby (right)
Physical Therapy owners.
Submitted by The Leading Edge Physical Therapy

Located in the King Soopers shopping plaza in Castle Pines, Leading Edge has a constant hum of patients at any given time of the day. Perhaps this is because they offer the latest technology and treatment protocols in physical
therapy and they get RESULTS! Their mission is to effectively get you back to your activities of choice as safely and as quickly as possible. Leading Edge Physical Therapy treats a full range of patients, from joint replacement and post-surgical individuals, to high performing athletes and the weekend warrior.
Owners Sara Tibby and Sharon Wheeler are extremely grateful to the community for their support. "Thank you to all of the patients and the surrounding community that have made this possible! It is hard to believe it has already been a year!"
Leading Edge is a clinic that specializes in manual physical therapy. That means a "hands on" technique, not just giving a patient exercises to do in the gym and sending them on their way. Manual therapy techniques include joint mobilization, soft tissue mobilization, neural mobilization, stabilization, electrical stimulation and infrared light therapy. Through the use of these methods, symptoms will improve quickly and effectively and the patient can be safely trained in a sport specific exercise program for conditioning and flexibility.
In addition to being trained in manual therapy, all physical therapists hired at Leading Edge are certified to do trigger point dry needling, which is extremely effective in the rehabilitation process. It can greatly enhance and speed up the recovery process.
We are thrilled to have added Jen Hide to our team in August 2010. She is not only a doctor of physical therapy, but she is a certified athletic trainer and certified massage therapist as well. She was recently named Emerging Leader of the Year in Physical Therapy for 2010 in Colorado. She is an awesome addition to our staff.
Leading Edge honors most major health insurance plans and also offers an optional self-pay plan.
Leading Edge Physical Therapy is located at 7280 Lagae Rd. Unit F, Castle Rock, in the King Soopers Shopping Center. For more information, call 303-663-5552 or visit www.leadingedgephysicaltherapy.com.