November 1, 2007
/
/
Comments Off

on Traffic Ahead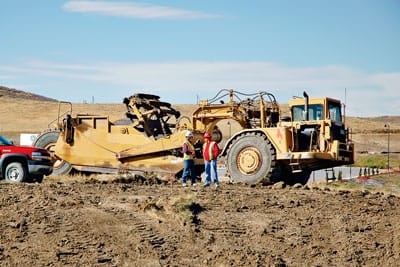 by Lisa Crockett
Continuing construction on the new Ridgegate freeway interchange, located at I-25 south of Lincoln Avenue, will mean mild traffic slowdowns for the months to come. A bridge at the interchange will be constructed over the next 12 months, bringing a "lane shift" and a slower, 55 m.p.h speed limit, which will be in effect until the bridge is complete.
"We expect delays to be minor; construction that requires closure of through lanes will happen in the overnight hours," said John Cotton, an engineer for the City of Lone Tree, who heads the project.
Those overnight construction hours begin at 11:00 p.m. and end at 5:30 a.m. Daytime closures of "auxiliary" lanes (the exit lane in this case) will happen intermittently throughout the project.