Changes at South Metro Fire Rescue
November 1, 2007
/
/
Comments Off

on Changes at South Metro Fire Rescue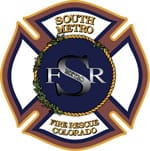 by Terri Wiebold
South Metro Fire Rescue (SMFR) provides fire and emergency medical services to the residents of Castle Pines North (CPN), in addition to people and properties within 76 square miles of Arapahoe and Douglas counties in Colorado.
While the services SMFR provides to the CPN community have remained consistent throughout the years, there have been several administrative changes in its organization in recent months. What will these changes mean to CPN and the proposed new fire station 43 in the CPN community?
In addition to a change in leadership, SMFR is now considering partnering with the Parker Fire Protection District to consolidate services. Such consolidation could range from sharing various resources and programs to a complete integration of the two departments into a new entity.
In October, Parker Fire Chief Dan Qualman took over for Mike Dell'Orfano as interim chief of South Metro, while continuing in his role as Chief of the Parker Fire Protection District. According to Qualman, the Parker Fire District already provides fleet maintenance services to SMFR and Parker is joining with SMFR in a new dispatch authority at the end of the year.
"We think it makes sense to look for ways to improve the quality of our service and for ways to provide service in a more cost effective manner that over time may save our residents money," stated Qualman. "Until we do a comprehensive study, we won't know if any type of consolidation makes sense."
The boards of both organizations have passed a resolution in support of the study and have agreed to share costs, estimated to be about $30,000. The feasibility study is expected to be completed by March 1, 2008.
"The level of services Castle Pines North residents receive will continue uninterrupted," said Qualman. "Whether or not a new fire station will be built will not be determined until the study is complete and we have a better understanding of the needs of the community."
Information about SMFR can be found at www.southmetro.org and information about Parker Fire Protection District is available at www.parkerfire.org.