Walgreens Store Awaits Opening
December 1, 2008
/
/
Comments Off

on Walgreens Store Awaits Opening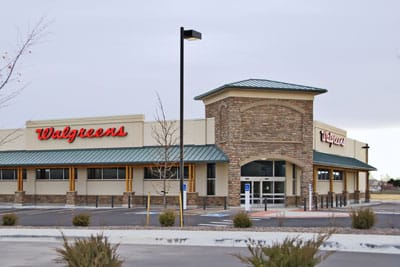 by Lisa Crockett
The new Walgreens store is ready and waiting to open its doors; construction was completed in mid-October. Castle Pines North (CPN) residents will have to wait until the new year, however, to shop its aisles.
"We plan to open the [CPN] location in January," said Walgreens company spokesperson, Carol Hively.
The Walgreens Corporation is fed in part by a booming prescription-drug market, which continues to grow as the baby-boom generation ages. The company opens 425 new stores each year and plans to have 7,000 locations by the year 2010.
The Walgreens in CPN will soon be joined by three neighbors, including a Grease Monkey Auto Service Center and a daycare center. As of press time, there was no tenant at the fourth location in the shopping center.