Wheels keep turning for Big O Castle Pines
November 1, 2015
/
/
Comments Off

on Wheels keep turning for Big O Castle Pines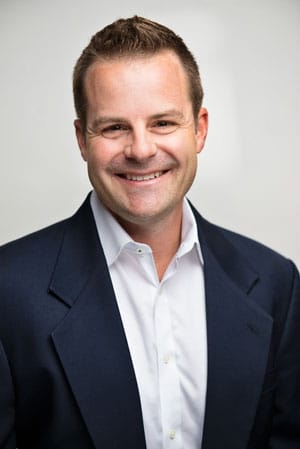 Article and photo by Amy Shanahan; courtesy photo
Castle Pines resident Jeff Genuario spent the past thirteen years driving past the Big O Tires shop on Castle Pines Parkway, and often thought "wouldn't it be great to have a store right here in my own community that my family has grown to love being a part of." Today, Genuario along with his company Leeds West Group, is the proud owner of the shop that is such a fixture in this community.
Genuario is a third generation auto repair shop owner, following in the footsteps of his father and grandfather. His company owns and operates 52 auto repair shops throughout eight states in the United States, and this is the 24th location in Colorado. Genuario grew up in Colorado Springs, and after moving away for many years, was thrilled to bring his family back to his home state. "My wife Elizabeth and I and our three kids have loved calling Castle Pines home for the past 13 years. It's the people of this community and the relationships we've developed over the years with so many families in this great community that we've come to enjoy the most."
Genuario brought in a new store manager, ASE Master Certified Technician Rod Murphy, who has worked for his company for close to 30 years. Assistant Managers Tony Smith and Don Hemric are familiar faces at Big O and will continue to serve their loyal customers. Genuario remarked, "We are big fans of (previous owners) J and Robyn McElroy and we feel like they've done an amazing job. We hope to maintain what they've done while taking the service we provide to the next level."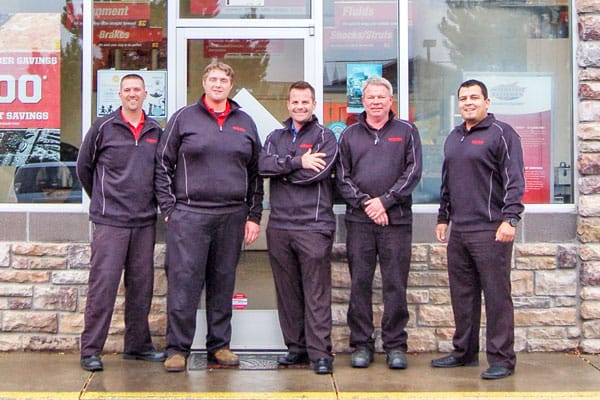 Owner Jeff Genuario and his team at Big O Tires are looking forward to continuing to provide excellent service to the community. From left to right: Assistant Store Managers Tony Smith and Don Hemric, Owner Jeff Genuario, Store Manager Rod Murphy, and District Manager Brian Sandoval.
Customer service and a wide variety of automotive services are of the utmost importance to Genuario and his team. "We have traditionally been very involved in the communities that we do business in. We've taken our reputation in those communities very seriously and want to be an industry leader in the customer experience. We've been accustomed to going well beyond tires and servicing all aspects of the vehicle," stated Genuario.
To that end, the Big O Tires shop now has extended hours and is open Monday through Friday 7 a.m. to 7 p.m., Saturday 7 a.m. to 6 p.m., and Sunday hours are coming soon. The store is located at 508 E. Castle Pines Parkway; the phone number is 720-733-1707.