Zemp Named to District Board
February 1, 2009
/
/
Comments Off

on Zemp Named to District Board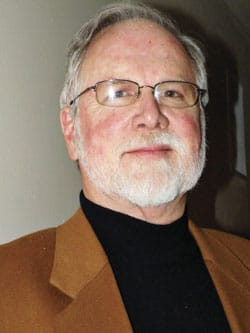 Dwight Zemp
by Denise Bassett, Castle Pines North Metro District
Dwight Zemp was sworn in to fulfill a two-year vacancy on the CPNMD board at the December 8, 2008 board meeting.
Zemp views the decision made by the citizens of Castle Pines North to incorporate as bringing new planning and operating challenges to the CPN community.
"My goal is to work toward integrating the interests of the organizations serving the CPN community into a well-defined master plan that enables the community to move forward with efficient and cost effective management on a sound financial basis," said Zemp.
Zemp has worked in the water/wastewater industry for the last 35 years in the private and public sectors. He is co-owner of Santec Corporation in Castle Rock. He and his wife, Sally, have lived in Castle Pines North since 2005.
Five elected community representatives serve four-year terms on the Board of Directors, which govern the Metropolitan District. The board establishes policy and provides direction for the District staff members. A schedule of the 2009 board meetings is available at www.cpnmd.org/board.php, as well as an archive of past meeting minutes.