7 Tips about coworking you can't afford to miss
September 1, 2019
/
/
Comments Off

on 7 Tips about coworking you can't afford to miss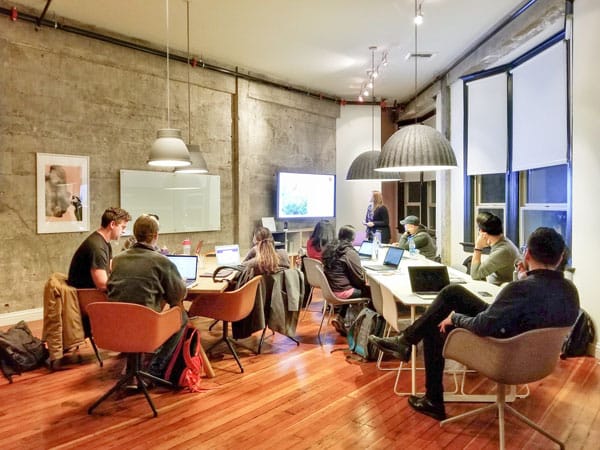 By Michelle Post; courtesy photo
Coworking is the answer to staying connected for entrepreneurs, startups, freelancers, remote workers and home-based businesses. But just what is coworking? Google defines coworking as "the use of an office or other working environment by people who are self-employed or working for different employers, typically so as to share equipment, ideas and knowledge."
As an entrepreneur whose home is my office, I appreciate the opportunity to use a coworking space to get out of what I call, "isolation." Don't get me wrong, I love working from my home office, but it is good to get out and use a coworking space once in a while for a change of scenery.
"Coworking has become the new normal in that it has become the expected and preferred workplace of today's workforce."
– Cecilia Amador, writer and content strategist
There are many benefits to using a coworking space.
Affordable – Coworking locations have many different membership types to fit any budget and need. You may only be looking for a place to go once or twice a month or something more long term.
Boost Productivity – Coworking is a fantastic way to boost productivity. It is easy to get distracted working from home, but using a coworking space allows for a fresh perspective.
Convenience – Depending on the coworking company, it may offer traditional office hours of 8 a.m. to 5 p.m., but others may provide late-night hours for those wanting to hold a "deep work" session to complete a critical project. No matter the need, coworking offers convenience to help you get the job done.
Collaboration – Coworking provides an opportunity to collaborate with other entrepreneurs, startups and home-based businesses. It is a wonderful place to learn from others who have different perspectives.
Innovative Environment – Each coworking space has its own uniqueness, but most of them offer a creative work environment, which consists of open desks, stand-up desks, cubes, private offices and shared resources like kitchens, lounge areas, bathrooms and more.
Scalability – It is no longer necessary to pay for expensive offices when coworking exists. Your business may not need a full-time office space; perhaps only the use of a conference or training room occasionally. And a coworking space can offer scalability for your business.

Socialization – Humans are social beings, and we need one another. It is easy to become isolated when your home is your office. And this is where coworking provides the socialization we occasionally need.
If you are looking for a place to boost your productivity, improve your socialization, learn from other coworkers or hold a meeting, then I encourage you to try your local coworking location.